One of the keys to a minimalist but functional setup is placing the Recycle Bin directly on the taskbar. By following these steps, the Recycle Bin will continue to work perfectly.
These days many computer users tend to prefer the minimalist view. This usually includes a clean and empty desktop. The problem that comes with a clean desktop is that the Recycle Bin is missing. You can still access the Recycle Bin through the Computer area, but you will not have a convenient shortcut to it. Most users, who want a clean view, have to make the choice between either a clean desktop or a Recycle Bin. This tech-recipe will show you how you can have both. Through this method the Recycle Bin will continue to work as predicted.
1.First, right-click on the taskbar and go to Toolbars > New toolbar…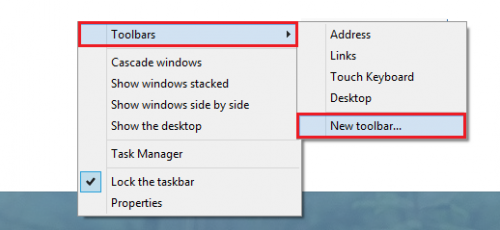 2.You will now be asked to choose a folder. Select the Quick Launch folder by following this path:
%appdata%\Microsoft\Internet Explorer\Quick Launch
When you have chosen your folder, click on Select Folder.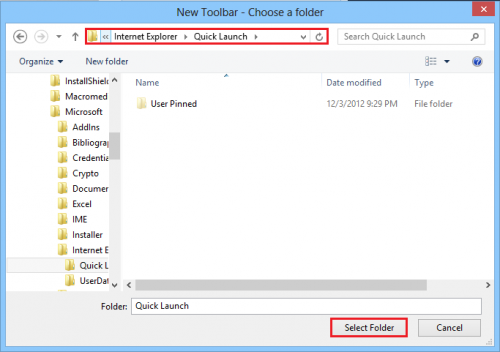 As you can see, the Quick Launch taskbar has been added.

3.Now, we need to get rid of the text. Right-click on the dotted line, and select Show Text.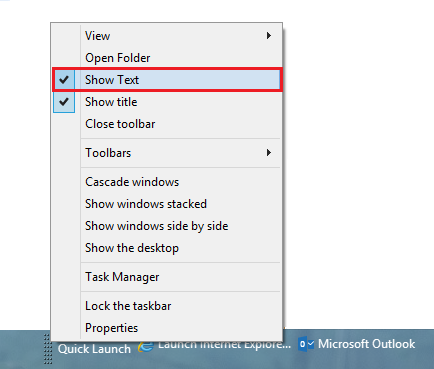 4.Next, we want to make the icons bigger. Right-click the dotted line, and select View > Large Icons.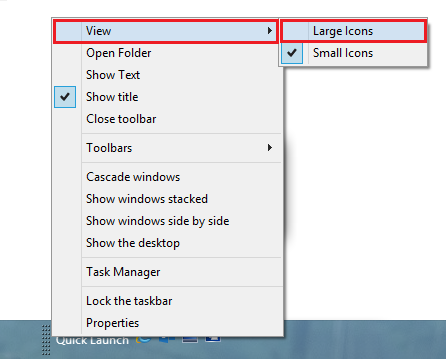 5.After making your icons bigger, you can finally drag the Recycle Bin into the new taskbar.

6.Now, we want to get rid of all of the other shortcuts. You can do so by right-clicking the ones you want to remove and then selecting Delete.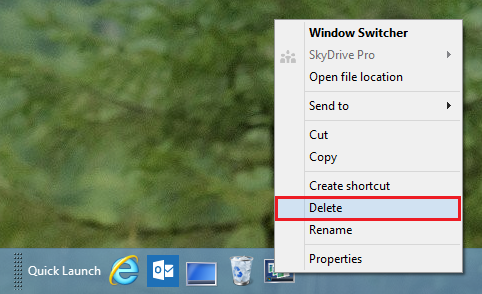 Your taskbar now has a fully functioning Recycle Bin. You can drag and drop files into it as you would on your desktop. You can now delete the desktop shortcut to complete the minimalist experience.