In Windows 8, every time you try to open an image, it will be opened in the Photo app, even if you are in Desktop mode. For many users this will cause frustration. If you wish, you can configure Windows 8 to open your images in Desktop mode as it did with prior versions of Windows.
First method:
1. Go to Desktop mode, and navigate to one of your images.
2. Right-click on the image, and choose Open with -> Choose default program from the context menu.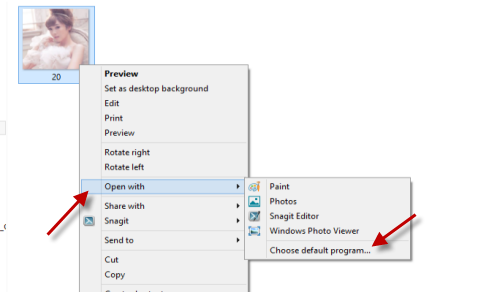 3. In the Choose default program window, select Windows Photo Viewer.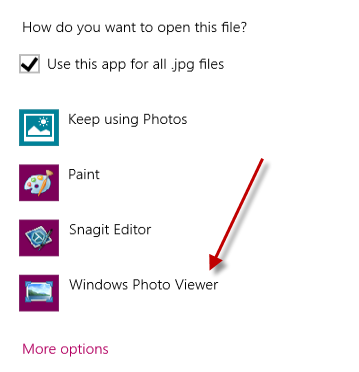 4. From this point, Windows Photo Viewer will open all images in Desktop mode.
Second method:
1. Go to the Start screen, and type "default" or "default program" to quickly find this Control Panel setting. Once you have found it, click on it to continue.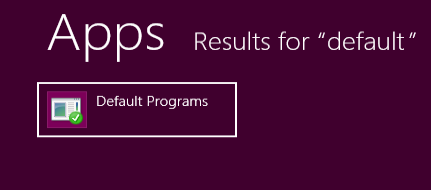 2. In the Control Panel window, choose Set your default programs from the list.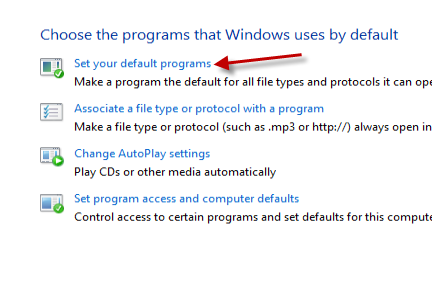 3. Find Windows Photo Viewer on the left-side scroll list, and then hit the Set this program as default option on the right side. This will make Photo Viewer the default program when you try to open any images on your hard drive.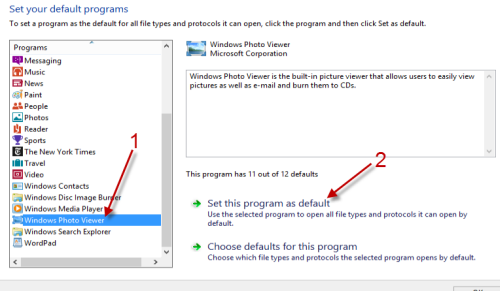 4. Exit the Control Panel.