With all of the interface changes in Windows 8, many users are finding it difficult to quickly turn off or reboot their systems. This can be corrected by placing a tile shortcut on the Start screen that directly allows the user to power down, restart, or hibernate the computer in one single step.
1.Right-click on the desktop, and go to New -> Shortcut.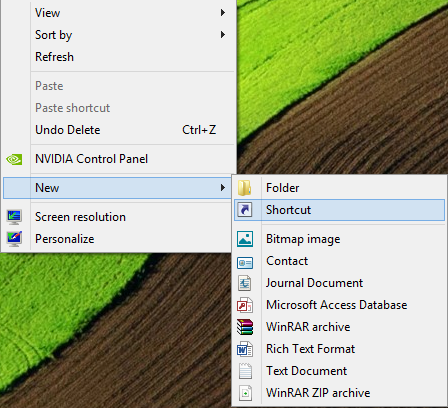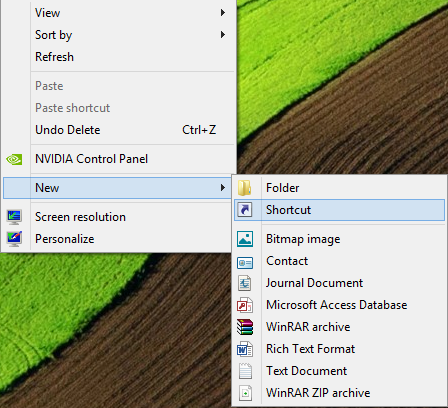 2.Now, we need to create a shortcut to the exact function that we wish accomplish by passing the appropriate options to the shutdown.exe command.

Shutdown: shutdown.exe -s -t 00
Restart: shutdown.exe -r -t 00
Hibernate: shutdown.exe -h -t 00

It should be noted that the hibernation function will only work properly on hardware that supports it. After you have inserted the proper command, click Next.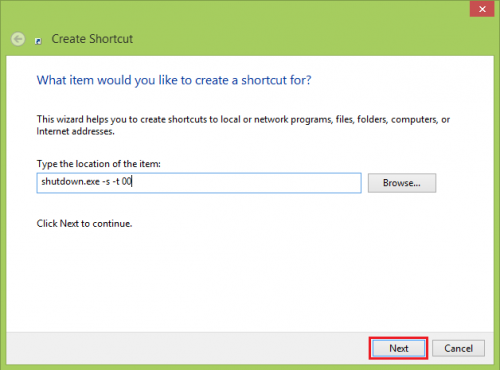 3.Choose an appropriate name for your tile. Click Finish.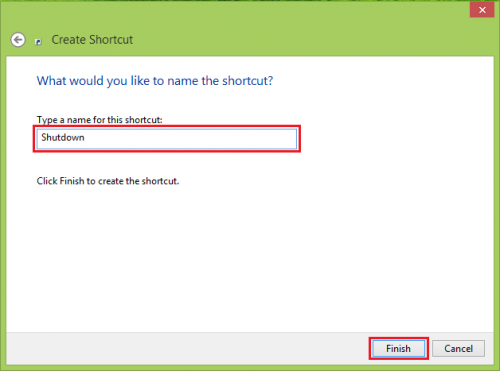 4.Right-click on the newly created shortcut, and click on Pin to Start.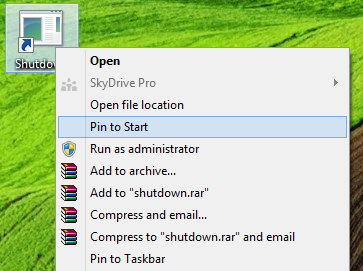 Go to your Start screen. You should have your new shutdown, restart, or hibernate tile.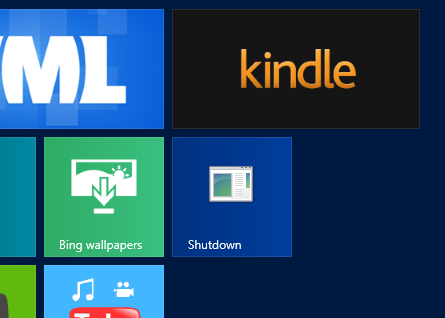 This is a one-step process. Therefore, a single left-click on the tile will automatically perform the function without a confirmation.