While many programs are available that will eliminate the presence of the Windows 8 Start screen, third party software is not required. Using these steps you can have Windows 8 start directly at your desktop.
Literally, these steps create a Windows task that launches the traditional desktop when your computer boots. This does not disable the new Windows 8 Start screen completely. This simply drops you into your familiar desktop when the system starts.
1.Open your Control Panel, which can be found through any File Explorer window or in the Quick Link menu (Windows Key + X). Select Administrative Tools. If you do not see this yet, select Small Icons in the View menu in the upper right.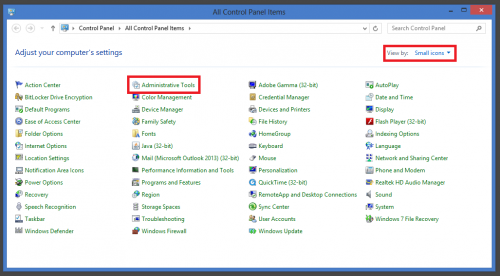 2.From the Administrative Tools, select Task Scheduler.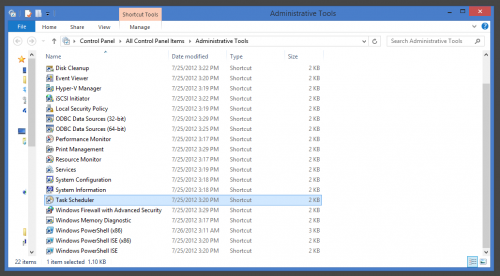 3.Create a new task using the Actions section on the right.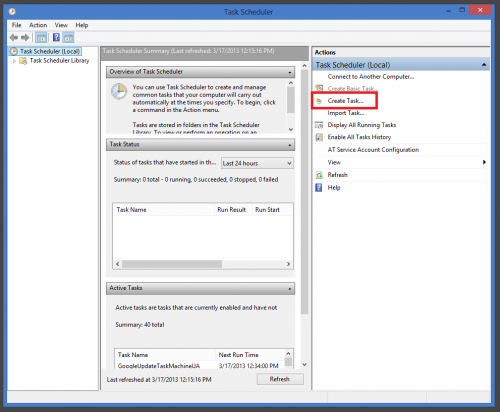 4.Name your new task something appropriate, and make sure it is configured for Windows 8 using the drop-down menu at the bottom of the window.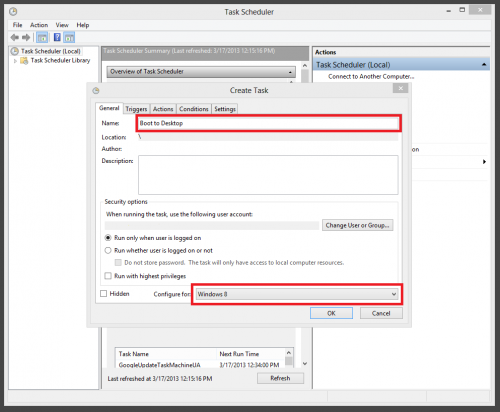 5.Open the Trigger tab, and create a new trigger. Choose to begin this task at startup, and hit OK.


6.Add a new Action under the Actions tab. Start a program should already be selected by default. Under Program/script, either type or browse to C:\Windows\explorer.exe, and then hit OK.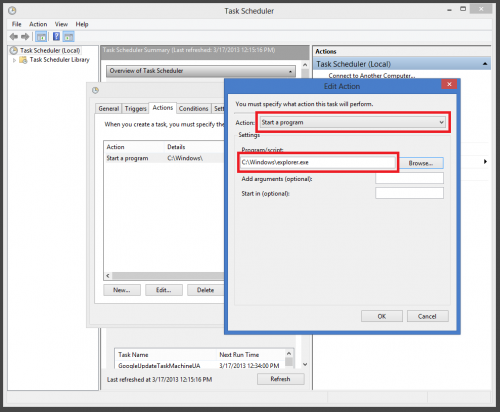 7.Make sure to check your Active Tasks to make sure that everything was loaded properly, and then close the window.