If you are worried about your Deleted Items folder becoming overly large, you can configure the Outlook Web App to automatically empty the Deleted Items folder whenever you sign out of Office 365. This comes in especially handy when you are concerned about size limits on how large your inbox can be.
1. Go to Office 365 and login to your account.
2. Select Outlook from the menu at the top of the page to access the Outlook Web App.

3. Go to the upper-right corner of the page. Beneath your name, click Options and select See All Options.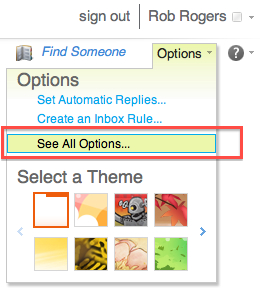 4. In the left pane, select Settings.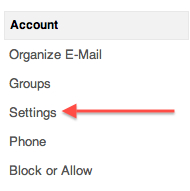 5. In the right pane select the Mail tab.

6. Scroll to the bottom to the Message Options section.
7. Check the Empty the Deleted Items folder when I sign out check box.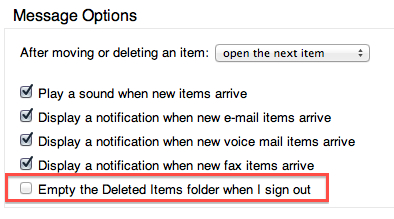 8. Click Save at the bottom of the page.