Skype is often used by businesses. So most calls are too important to be missed. Greatest cause of missing a Skype call is unavailability of internet connection. But Skype now offers call forwarding to landline and mobile numbers in case of unavailability of skype.
This Tech-Recipe is a quick tutorial on How to Enable Call Forwarding from Skype to Landline or Mobile Number. Skype was introduced back in 2003. It is still one of the best video and audio telecommunication applications. Now the application is more than just a video conferencing app. like WhatsApp, it allows instant messaging, conference calls, audio calls to mobile and landline numbers and much more.
Why prefer skype?
On professional platforms, skype gets preference over other telecommunication applications. It is less intimate than Whatsapp. It uses the Microsoft account ID as a sign-in account.  The greatest advantage is the reliability of service. The main difference between Skype and WhatsApp is calling normal GSM or landline numbers which do not have the app and also are not connected to the internet. Skype provides this facility whereas Whatsapp does not.
A user can make app-to-app calls via WhatsApp. For this type of call internet connection and the app, WhatsApp is present on both sides of the call. With Skype, you can make calls to non-Skype numbers as well apart from the usual app-to-app calls same as that of WhatsApp. But for this type of calls to normal numbers without an internet connection, you need a special credit known as Skype credit. You need to pay online to buy this credit and use it to make calls.
How to Enable Call Forwarding from Skype to Landline or Mobile Number
Step-by-Step Procedure
1. Go to Skype app. I use Skype Lite, it is a lighter version and takes up less space.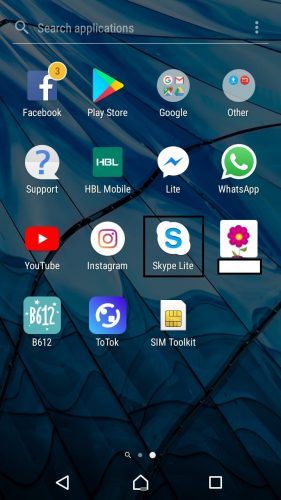 2. Open list menu.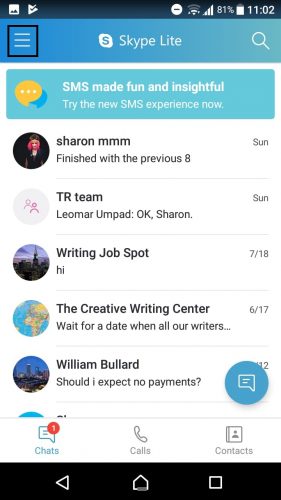 3. Click on Settings.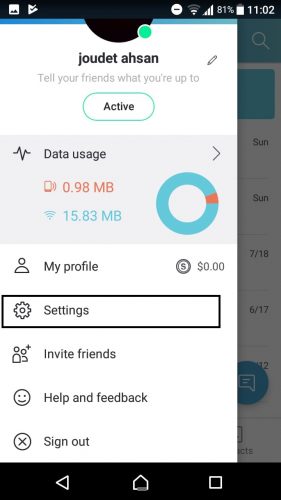 4. Hit "Call Forwarding".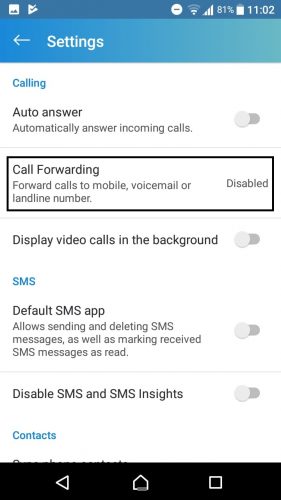 5. Click "Call Forwarding and Voice mail".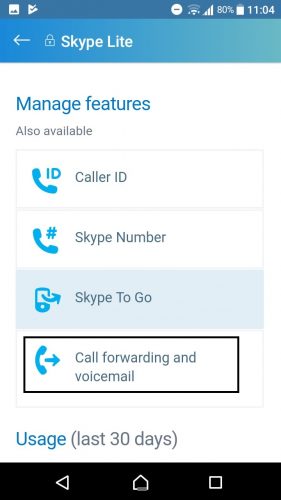 6. Tick the "Forward Calls after seconds".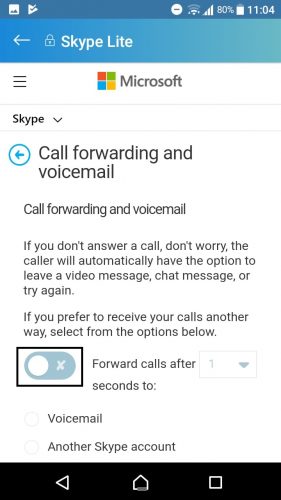 7. Add mobile or landline number.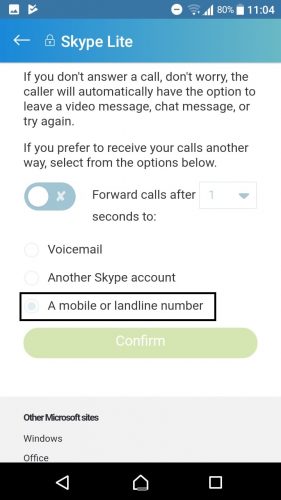 8. Add country and mobile number.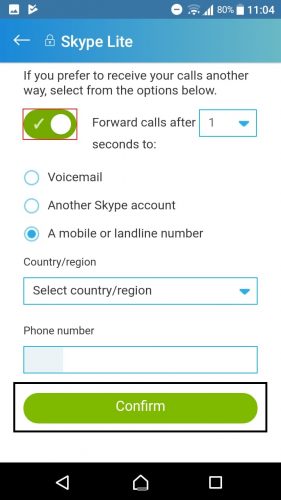 Note:
You need skype credit for external calls and services such as the call forwarding and voice mailing. Take a look at other skype tech-recipes.
Step-By-Step: How to Delete a Skype Account Permanently
How to run two Skype accounts at the same time
Skype: Backup and Restore Your Contacts