Windows Live Mail 2011: Turn Off Conversation View
By default, Windows Live Mail groups emails with the same subject together. If you do not like this threaded view style, you can turn off the conversation view and display the emails seperately.
Although initially made popular by gmail, the threaded (or conversation) method of viewing email is become more popular within the Windows email products. If you want to disable this view and return to the old method of viewing emails, just follow these directions:
1. Launch Windows live mail and log into your account.
2. Go to View tab, click on Conversations and choose Off.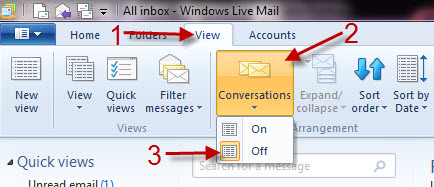 3. This will take effect immediately so you can go back to your inbox to see the result. A conversation uses different icon from an email.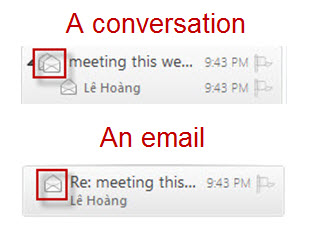 4. To renable it, just go back to View tab, click on Conversations and choose On.
When not creating exciting new Android games, Lê Hoàng is here crafting tutorials, tweaks, and fixes for your enjoyment.
View more articles by Lê Hoàng
The Conversation
Follow the reactions below and share your own thoughts.