Android: How Do I Rename a Folder?
Posted September 5, 2010 by David Kirk in Android
Last Updated on
While reviewing the Xperia X10, I found it very helpful to group icons in folders. However, it took me a few minutes to figure out how to rename a folder in Android. Here are the screenshots to show how to do it.
I have really enjoyed using the Sony Ericsson X10. This directions should work with all current versions of Android.
Grouping icons by folders is a common organizational tool. Renaming a folder can be tricky to figure out.
1. Single press the folder you want to rename.
2. Press and hold the folder title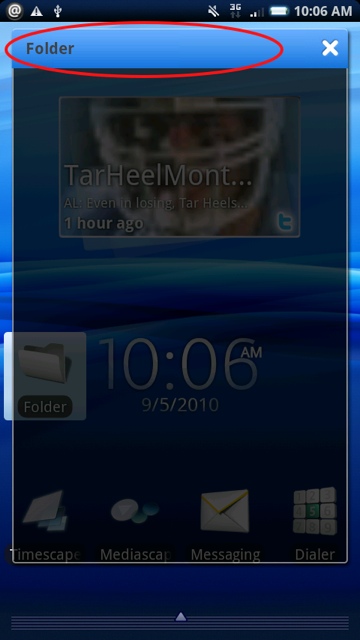 3. Name the folder and press OK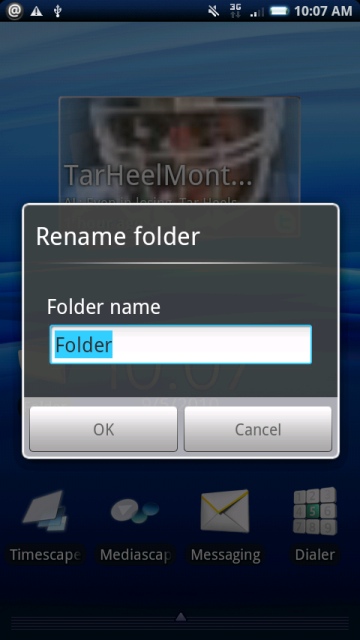 David Kirk is one of the original founders of tech-recipes and is currently serving as editor-in-chief. Not only has he been crafting tutorials for over ten years, but in his other life he also enjoys taking care of critically ill patients as an ICU physician.
View more articles by David Kirk
The Conversation
Follow the reactions below and share your own thoughts.