iTunes 10: Show Album Art / Artwork for All Albums
Posted September 1, 2010 by David Kirk in Music
In iTunes 10, the album view defaults to showing the album artwork only for albums that contain more than five songs. If you want to see album art for every song, these directions will show you how to do it.
I love the album art and want to see it as much as possible. Album view in iTunes 10 is designed to maximize the use of screen space. I get that. However, often I want to see all the album artwork even if it uses up more of my screen.
Here is the default view and grouping in album view: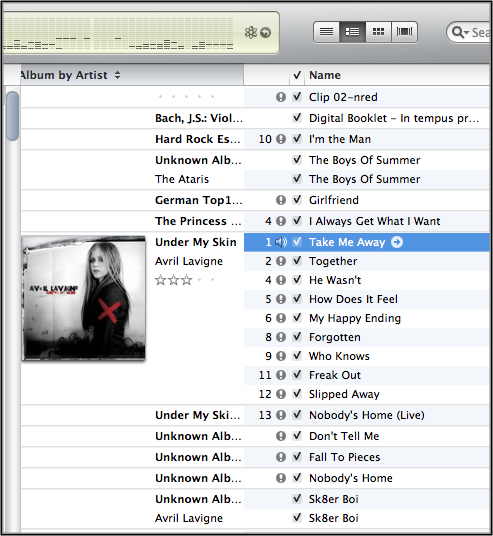 To view all the Album Artwork in Album View:
1. Click the View menu
2. Click Always Show Artwork
This picture shows how to do it on a mac and the changes that occur: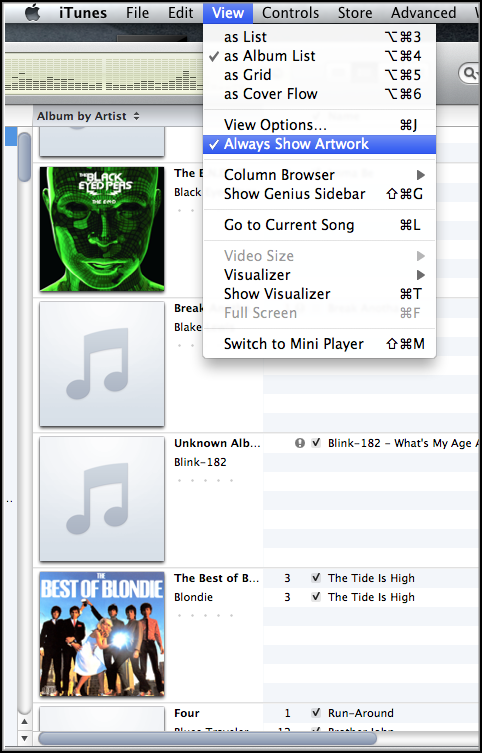 David Kirk is one of the original founders of tech-recipes and is currently serving as editor-in-chief. Not only has he been crafting tutorials for over ten years, but in his other life he also enjoys taking care of critically ill patients as an ICU physician.
View more articles by David Kirk
The Conversation
Follow the reactions below and share your own thoughts.