The process to get the new look and features will depend on the type of Google account you have. If you don't have the option to enable the new feature, whether you're a G Suite admin or a regular user, keep checking back.
However, a lot of Gmail users have laid complaints on the new Gmail design, after they had a switch to the new Gmail they did not get satisfaction (interface wise). But trust me, you never can tell until you switch to the new Gmail and explore its swift design and added features. Everyone has a taste of what they like and how they like it, so, what are you waiting for? Switch to the new Gmail on the web and enjoy. the good news is that you can switch back to the old version (interface) after checking out the new Gmail, that is if you wish.
Want to switch to the new Gmail?
Now that you have an in-depth knowledge of what the new Gmail looks like and what it has to offer, let us proceed on how to switch to the new Gmail.
How To Switch To The New Gmail
1. Log in your Gmail account via the web.
2. Click on the settings gear icon at the top right of your screen.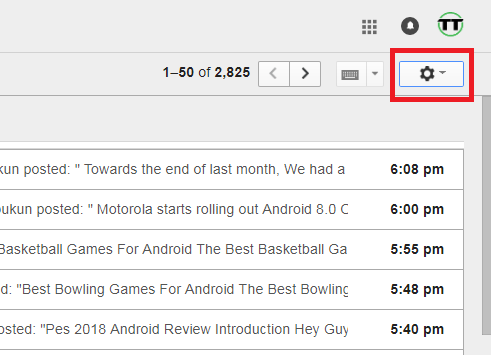 3. Click on "try the new Gmail".