How to Open Zip file on Android | Best Apps to use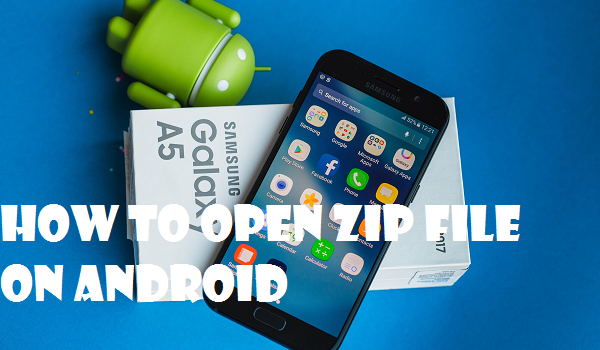 After reading this article, you are going to have no hard time in opening zip files on Android devices.
Zip Files are more like big traveling bags in which you place varying items; toothbrushes and other smaller essentials or objects. So, rather than carry a toothbrush in one pocket, a shaving kit in the other and toothpaste in yet another, you only carry everything in your one big travel bag and off you go! Remember sometimes how you have to compress all that extra luggage into your suitcase, so all you carry is one bag rather than two or several other bags?
Well, Zip files are much the same way and are thus a compressed bag or folder, carrying other compacted material you can transport from your computer or smart device to another, hassle-free.
Once the traveling bag (Zip File) gets to its chosen location, you only open and voila! All you want is there for the taking, in one place. But unlike actual travel bags, Zip files need specific computer programs to open.
Windows, and other such Operating Systems, were once the way to do this until the smartphone came along. But, ever heard the saying, "have it but don't know what to do with it"? Lots of people have smart handheld devices but don't know how to open an electronic traveling bag with it, so here is a quick how to do.
Of course, to open a zip file on Android you will need a Zip file. Download the zip file or folder and store it in a place of quick reference.
Now, In order to open the zip file, you need the help of an Application. There are a lot of Applications out there that are developed for Zip opening purposes, but I have carefully selected the best of the best that will enable you open zip file on Android.
One of the best App that can be used to open zip files on Android is ES file explorer.
The first step here will be to download the application from Google Play store. Just in case you are having difficulty in downloading the App, Here is a detailed guide on how to download ES file explorer.
1.Go to Google Play Store on your Android device.
2. Search for ES File Explorer.
3. Click on install and your download and installation will begin respectively.
So, that basically ends our mini tutorial on how to download ES file explorer from Google play store, now let's get back to the main business.
How To Open Zip File On Android Using ES explorer
SO, let's say you read the mini tutorial above and you now have ES file explorer installed, it is now time to show you how you can open zip file on Android using your previously installed or currently existing ES explorer.
1.Open the ES Explorer on your Android device.
2.Tap on the 'Internal storage' or "SD card" (where your Zip file is located).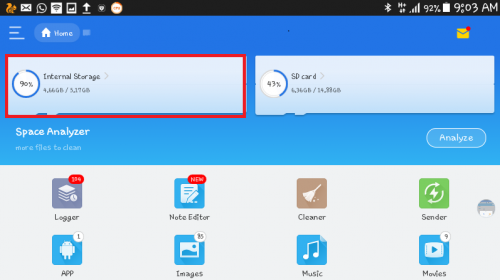 3.Navigate your way to where you saved your zip file.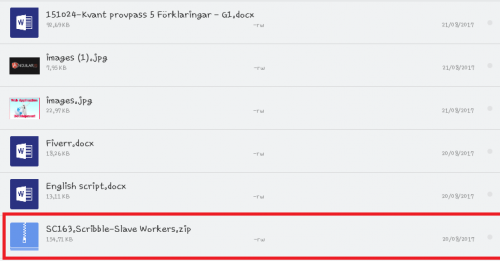 5. Tap on the Zip file to open.
6.Tap on ES zip viewer.

And voila, you have your Zip file opened on your Android device.
Another thing you can do is extract contents from a Zip file to another folder. Here is how to extract content from Zip file on Android.
1.Open Es explorer on your device
2.Locate and open a Zip file
3.Long press on the content of  the Zip file
4.Tap on Extract
5.Select where to extract files to.
Okay, we are officially done with the first method, now, we move to the next method that you can use to open zip file on Android, it's more like the first really. But this time we will use an Android Application called X-plore.
How to Open Zip File on Android Using X-plore
What is X-plore? This is actually a hybrid file manager that has some amazing functions, X-plore has not only the ability to open zip files on Android, it does so many other cool things.
Download and install the Application on your device from Google play store and you are set to go.
Here's how to open zip file on Android using X-plore;
1.Open the Application
2.Tap on the location of the Zip file you want to open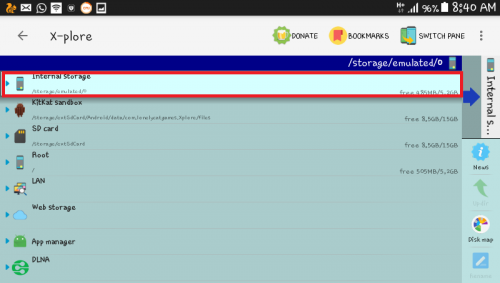 3.Tap on the Zip file to open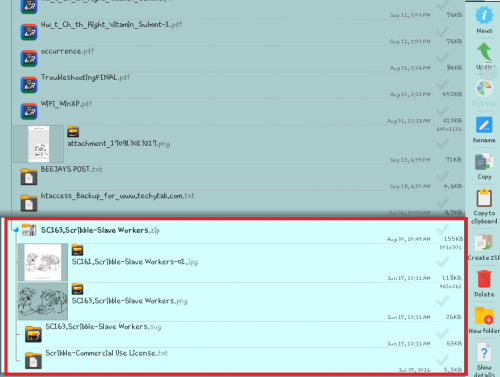 That's basically how to open a Zip file using X-plore. There are actually so many other applications that you can use to open zip files on your Android device, but if you ask me, I'd highly recommend ES file explorer and X-plore to you anytime, any day. There are simply the best.
Frequently Asked Questions
Q: I can't install both apps on my Android device.
A: If your device is running on a very low Android version then that might be the cause, however, X-plore should be compatible most Android versions, If you still have issues installing the Apps, your next option should be (opening the Zip file with a PC or Laptop and then transferring the files back to your Android device).
Q: I still can't extract Zip files using any of the Apps.
A: This is almost impossible, make sure you are following all the steps correctly.
Q: I downloaded the App, but it stops when I try to open a zip file.
A: Make sure you have a good amount of free memory on your device, if your App stops on its own, it might be due to insufficient space.
If you experience any issues while trying to open Zip files on Android you can drop a comment in the comment section and we will help you.
The Conversation
Follow the reactions below and share your own thoughts.