How Do I Turn My MacBook's Screen to Grayscale Mode?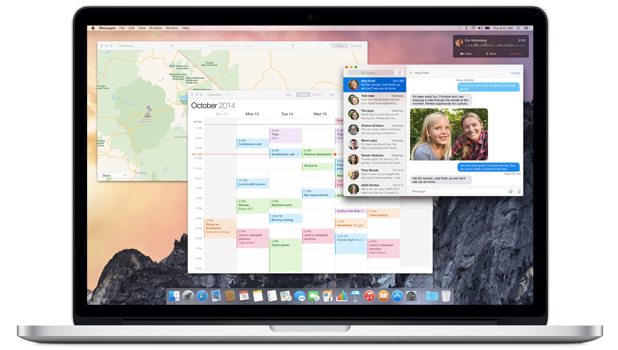 Colorful, flashy advertisements or poor color combinations on websites can strain your eyes if you look at them for a long time. If you often suffer from eyestrain after sitting for hours in front of your laptop, switching the screen to grayscale mode, which forces the screen to display everything in black and white, will keep your eyes from wearing out quickly. Here is how to activate this feature on a MacBook without the help of third-party apps.
This tutorial is written for OS X Yosemite. Although previous OS X versions also have this feature, it may be located somewhere else.
In addition to using grayscale mode, setting the display's brightness according to the surrounding environment may help, too. For example, try lowering the brightness if you are in a completely dark room. If the screen is too bright, you are more likely to experience eye fatigue.
1. Move the mouse pointer to the top left of the screen, click the Apple logo, and choose System Preferences.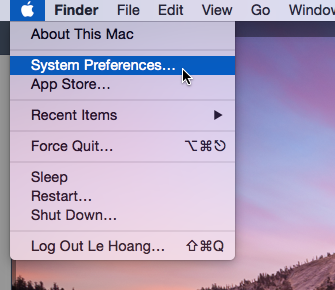 2. Choose the Accessibility option located in the bottom row of the System Preferences window. If you cannot find the option, type Accessibility in the Search box, and the system will highlight the correct option for you.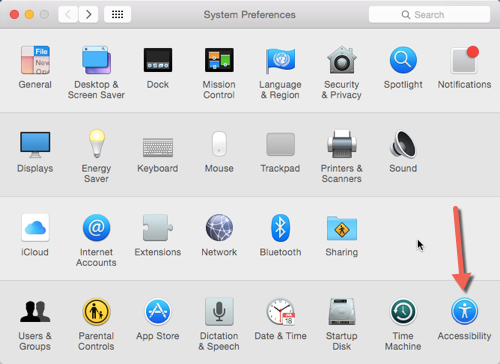 3. Next, activate the Use grayscale option. Once the box is checked, the screen will be switched to grayscale mode automatically. If you cannot find this option, scroll to the top list on the right, and choose the Display option. When the option is selected, you will see the Use grayscale option on the right side.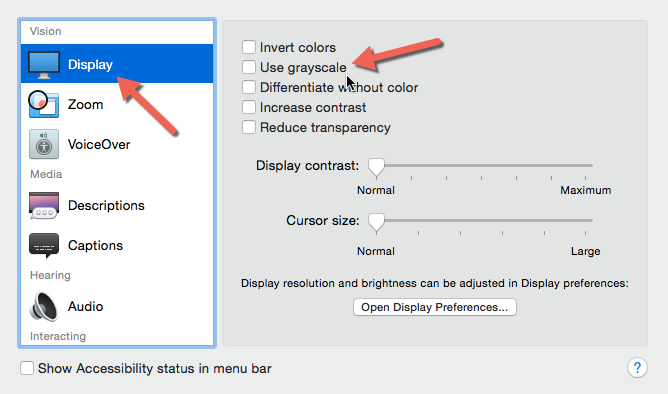 4. To switch the screen back to normal display mode, simply repeat the steps above, and uncheck the Use grayscale box.
5. Please note that everything shown on-screen still has color; it is just the screen displaying what is seen in black and white. If you take a screenshot when using grayscale mode, you will notice that the screenshot actually retains the original color, not the grayscale version.
When not creating exciting new Android games, Lê Hoàng is here crafting tutorials, tweaks, and fixes for your enjoyment.
View more articles by Lê Hoàng
The Conversation
Follow the reactions below and share your own thoughts.