iPhone 6 has a feature called Medical ID that allows you to enter information about yourself that can be useful during medical emergencies. This includes the name and phone number of a family member or friend that you want to be contacted in the event that you have a medical crisis. Based on your preference, you can choose to have this information accessible from your lock screen so that those responding to your medical needs can view the emergency card without unlocking your phone's screen. Read on to learn how to set up Medical ID on your iPhone 6.

Set-up Medical ID
1. Access the Health App on your iPhone 6 application list.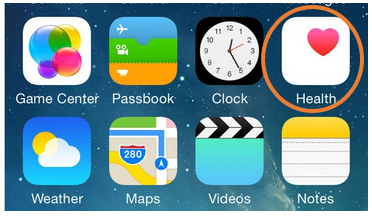 2. Tap on the Medical ID tab located on the lower-right part of the screen.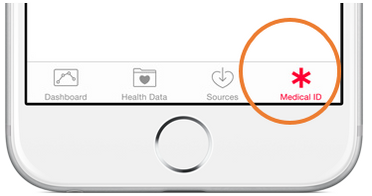 3. Start creating your Medical ID by tapping on Create Medical ID.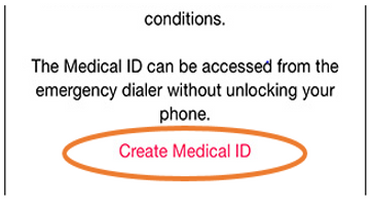 4. Choose to have the Medical ID shown when locked. Tapping on the switch will toggle the feature on/off on your lock screen.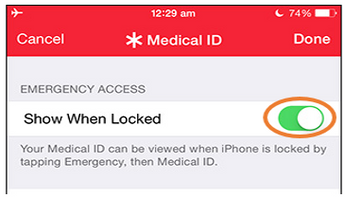 5. Add a photo by tapping on the Add Photo button.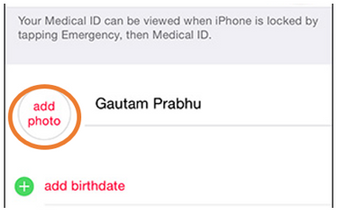 6. Enter your personal medical details by tapping on the respective tabs. Filling in every available detail is advised. This information can be indispensable during emergencies. Vital information such as known medical conditions and notes, allergies and reactions, medications and blood type can be invaluable to the person tending to your emergency needs.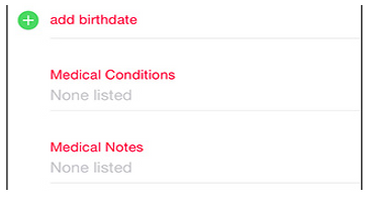 7.Add the name and phone number number of the person you want to be contacted during emergencies by tapping on the Add Emergency Contact option.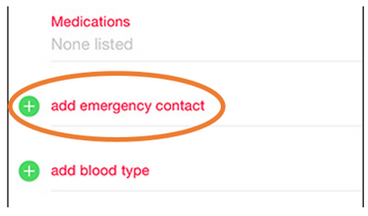 8. Save the changes you made by tapping on the Done button located on the upper-right part of the screen.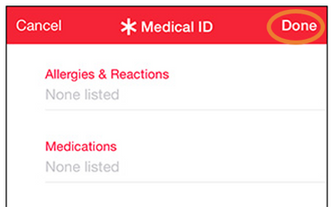 Access Medical ID from the Lock Screen
When the Show When Locked option is enabled, your Medical ID will be visible from the lock screen. To view your Medical ID, follow these steps.
1. With the device locked, swipe the screen to the left. Your phone will now ask for the passcode to gain access to the device.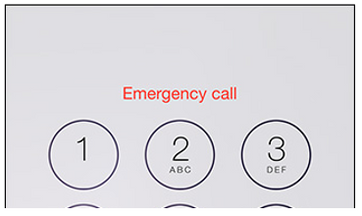 2. Tap on the Emergency button at the lower-left part of the screen.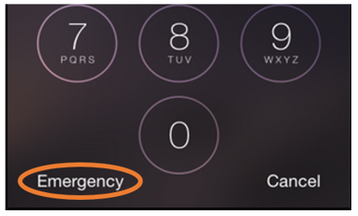 3. Tap on Medical ID on the lower-left part of the screen.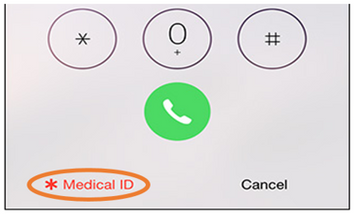 4. Medical ID will now be shown with the details that you have provided.
Important Notes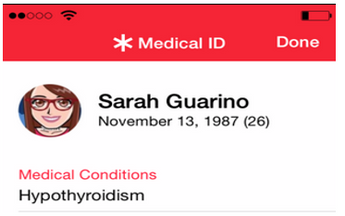 * Medical ID can be useful during emergencies, but one should not consider it a life-saving feature. * Make sure that the information entered on the device is accurate. If you are unsure of some information, it is probably best to leave it blank. * As a courtesy, you should notify your emergency contact that his/her name and phone number will appear on your Medical ID. Some people may not like the idea of having their name and number open to other people.