iOS iTunes: Switch between HD and SD Downloads
Posted November 30, 2012 by Alex Bahdanovich in Apple iPhone
Apple's default download option for TV Shows and Movies is set to high definition on iTunes. However, the standard definition versions are typically cheaper. By following these steps you can switch between SD and HD video versions.
HD movies are more costly than SD for obvious reasons, but sometimes an SD episode of your favorite TV show is all that is really needed. Many people cannot tell the different in standard definition and high definition on small screens such as the iPhone, for example.
Besides saving yourself some cash, the smaller SD media sizes mean that you will also save storage space and will be able to download the files much faster.
I typically recommend that a new iPhone (or iPod Touch) user download at least one movie or TV show in SD to compare the quality. If the standard definition is good enough for you, then you are saving money and space with every purchase by picking the SD version instead. In contrast, most iPad users can easily tell the difference and, therefore, will typically stay with HD.
1.Launch the iTunes app from your spring board.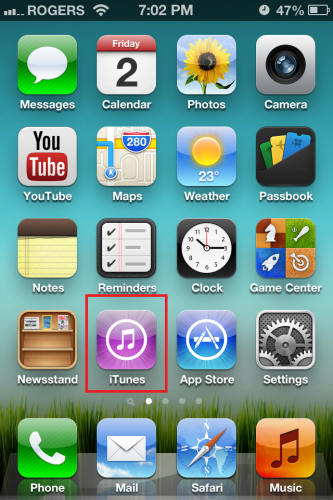 2.Select TV Shows or Movies in the iTunes app.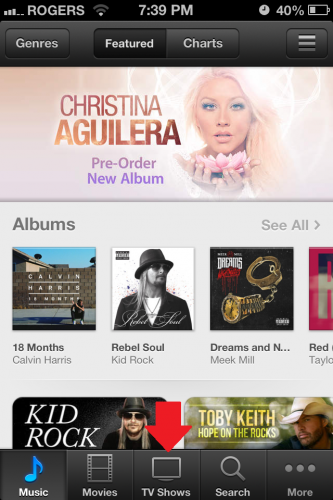 3.Navigate to the movie or TV show of your choice.
4.Once in the movie or TV show episode of your choice, note the price and scroll all the way down. Select Also Available in Standard Definition.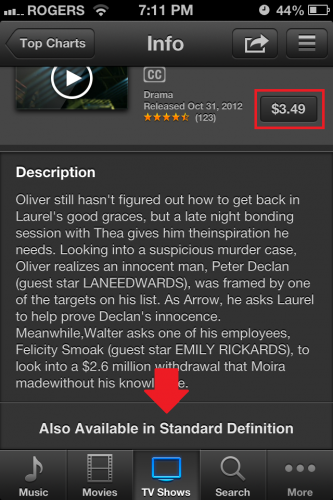 As you can see, the price changed. Your movie or episode is now ready for download in Standard Definition.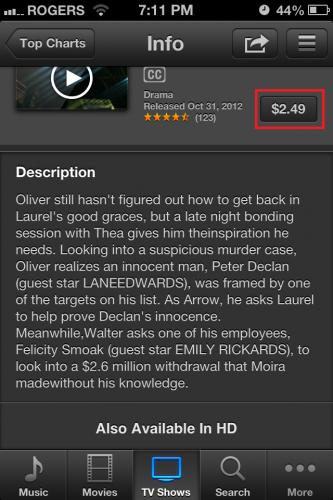 The Conversation
Follow the reactions below and share your own thoughts.