Google Nexus 7 Tablet: Download Offline Voice Recognition Data
In previous Android versions an active data connection was required to process voice inputs. However, with Jellybean the data needed to use voice recognition and voice typing offline can be downloaded to the devices so these features can be used without internet access.
The Google Nexus 7 tablet runs Android 4.1 Jellybean and therefore has the much improved voice recognition abilities for Google Now, voice typing and searching.  Additionally, users now can download the voice recognition data for offline use.  This lets you use the voice typing features and voice controls when you do not have an internet connection.  


1. Go to Settings. This can be accomplished several ways, but here I am going through the Notification tray and icon.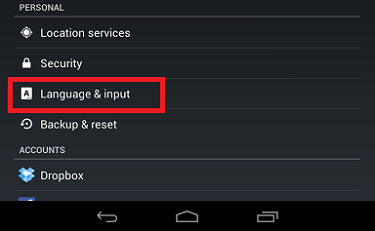 2. In Settings, tap on the Language & input .


3. In the Language & input screen, tap on Voice Search under the Speech section.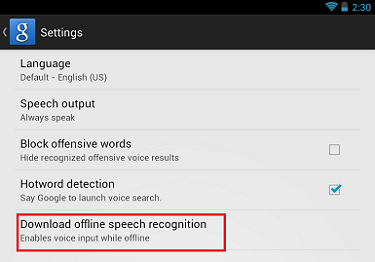 4.  In the Voice Search settings, tap on the Download offline speech recognition.


5. You can see the already installed languages on the first tab. Under the second tab you can see the languages that can be downloaded.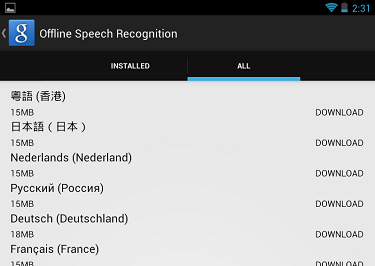 6. Under the second tab you can see the languages that can be downloaded.


7. To install offline data for another language, just tap on the ALL tab and then the specific language. It will download and install the data.
Obviously, installing this additional data will take up space on your device. If you discover that you would rather have the additional room than the offline convenience, you can remove the extra downloaded data through the Installed tab.
Jimmy Selix is an early adopter that loves to be one of the first on the block to have the latest and greatest in technology and gadgets. Another love of his is being able to share his knowledge to others seeking it. Feel free to drop any comments or questions that you may have.
View more articles by Jimmy S
The Conversation
Follow the reactions below and share your own thoughts.