Google History: How to enable, disable, view and delete
The Google History can save searches and web history to your Google account. With Google History enabled, you can access your previous visited sites, searches on any computer and get more personalized search results base on your data. This tutorial will show you how to enable or disable the service. A tutorial on how to view and delete history is also included.
To enable Google Web History:
1. Go to Google History.
2. Log in to your Google account if you have not.
3. After you have logged in, you will see an option to turn the Web History on. Just click on that button.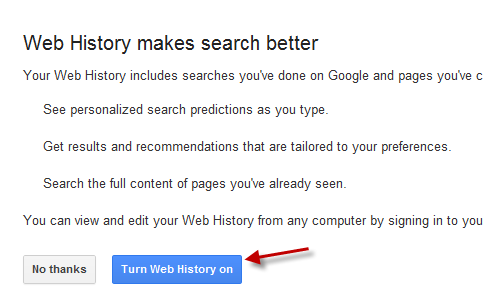 4. Install the Google Toolbar. If you do not install the toolbar, only search history will be saved.
To Pause or Resume the Google Web History:
1. Go to Google History.
2. Click on the Pause button at the top of the page.

3. Whenever you want to Resume this service, click on the Resume button.

To view and delete web history:
1. Go to Google History.
2. Choose what you want to delete by checking the small square button and click Remove.

3. You can also remove all web history in one click by clicking the Remove all Web History button.

When not creating exciting new Android games, Lê Hoàng is here crafting tutorials, tweaks, and fixes for your enjoyment.
View more articles by Lê Hoàng
The Conversation
Follow the reactions below and share your own thoughts.