These instructions explain how to change the auto standby and power save settings on the Sony Playstation Vita.  These settings control how long the screen stays on when the Playstation Vita is idle.
Yesterday at work, a kid was showing me his PS Vita. As we were there talking, his screen dimmed repeatedly. He said that he wished that it would not dim so quickly. I walked him through these setting so he could delay how long his Vita would stay bright before it decides to idle into auto standby.
1. Go to the Vita Home screen and then tap on Settings.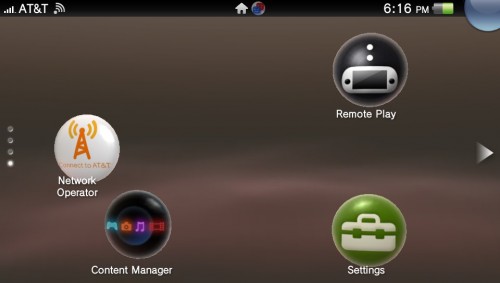 2. Scroll down to the very bottom of the Settings page and tap on Power Save Settings.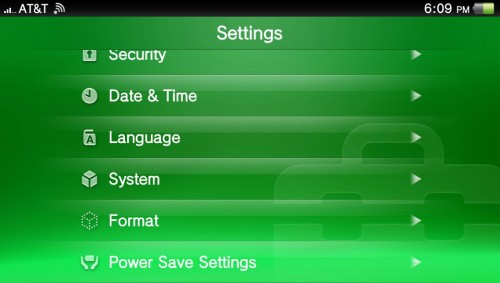 3. Tap on the Auto Standby Setting and then choose between the 3 Settings: 1 min, 3 min or 5 min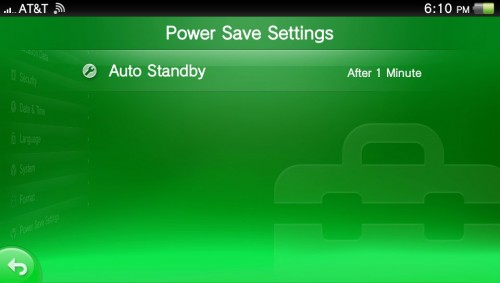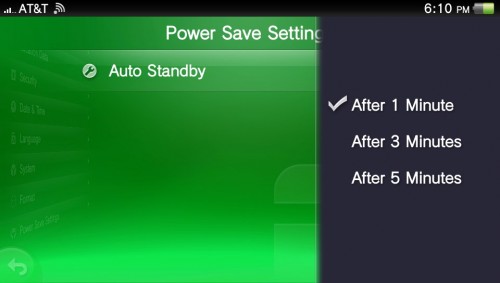 The PS Vita now should use the above standby setting. The default setting is 1 minute. The longer your auto standby setting, the more battery that will be used.