Want to share a screen shot of your high score? Need to save the image of your victorious triumph within a game? Capturing a screen shot on the PS Vita is simple.
Sony included the ability to take a screen shot of nearly any screen on the Vita. The images will be saved to the memory card.
1. On your Playstation Vita, go the game or app or area on your Vita you would like to capture.
2. On your PS Vita, hold the PS Button and the Start buttons and once you do you will hear a Camera shot sound.
3. Go to your PS Vita Homescreen and then into your Photos app. Your screenshots are saved here. You can then transfer these photos/screen captures to your PC via the Content Manager utility.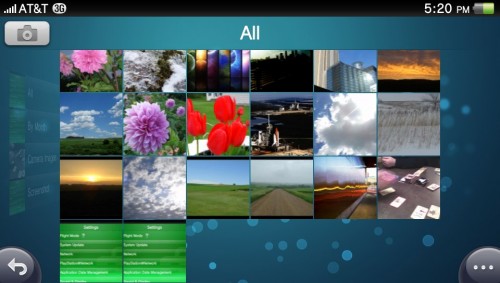 Unfortunately, movies can not be captured.