If you have subscribed to many channels with the same topics, you can use the collection feature in YouTube to group them together in order to manage them more easily.
1. Log in to your YouTube account.
2. Once you are logged in, click on the Manage subscriptions section on the left side of the page to continue.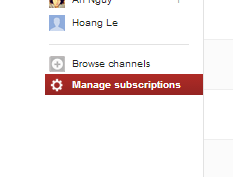 3. When the Subscriptions section is loaded, click on the Create new collection button at the top of the page.
4. A new window pops up on-screen. To create a new collection, type the collection name in the box at the top of the window. The center of the window lists all your current subscriptions. To add a channel to your list, simply move your mouse over the channel thumbnail, and then choose Add. If you have trouble with finding the channels, the search box will help you. Added channels will be listed in the In this Collection section. Finally, to save the collection, click Save.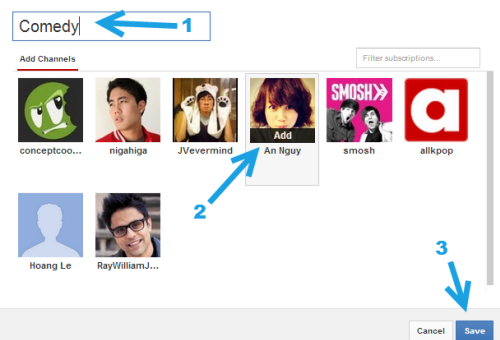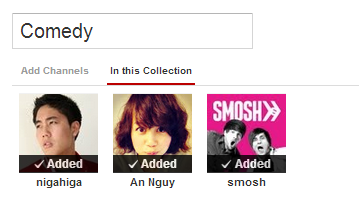 5. After the collection has been created, you will be redirected to your YouTube homepage. You can find your new collection on the left side, above all the other subscriptions. By default, the collection is collapsed. To see all channels included in the collection, click the small arrow in the same line to expand.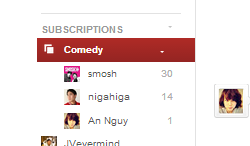 6. Later, if you want to add more channels to the collection, rename the channel, or delete it, click on the collection, and choose Manage collection. This link can be found at the top of the page near the upload button.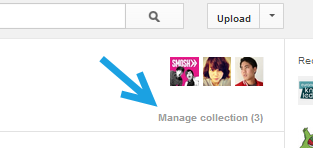 7. The same collection window pops up on-screen. The box at the top lets you change the name of the collection. If you do not want to change the name, just leave it blank. To delete the collection, click the Delete Collection button at the bottom of the window. Please be careful before you proceed because the collection will be deleted right when you click the button with no warning at all.