When you upload a new video to your YouTube channel, you have to configure several settings manually. If all of your videos share the same properties, you may find configuring those settings again and again to be a tedious process. Fortunately, you can tell YouTube to set those for you to save time.
Usually, a YouTube channel uploads videos about one specific topic. Thus, information such as category, license, and privacy should be the same. The steps below will help you set them automatically.
1. Log in to your YouTube account.
2. Once you have logged in, click the small arrow icon next to your profile picture, and choose YouTube settings from the menu.
3. In the Settings page, choose the Defaults option under the Channel settings on the left side.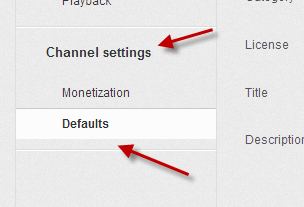 4. On the right side of the page, you can tweak various settings for the future uploads such as the general privacy setting, the default category to which videos will be uploaded, the default license, tags, video location and so on. Please note that it is possible to override these settings on individual videos.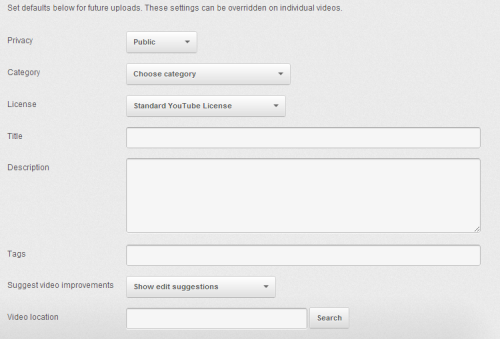 5. When you are done, click the Save button to accept the changes.