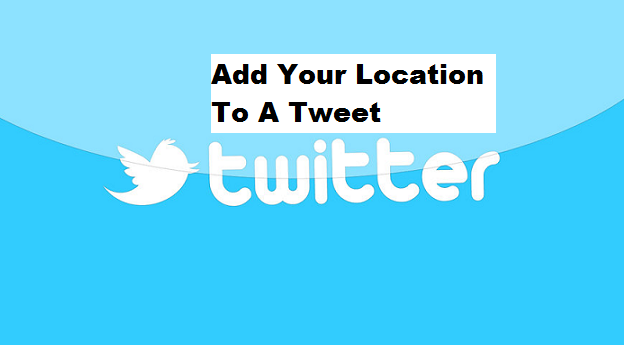 Want to know How to Add Your Location to a Tweet? or perhaps you are actually not aware that the Twitter has a feature that enables users to tweet their specific location by name, neighborhood or any location of their choice. This feature is Twitter's latest improvement to its location-based tweeting service which also helps people to tag any tweets with a specific location already stored in Twitter's database of which you can add a new place and also see who is tweeting from a specific area.
The new Tweeting location which is the company's geotagging feature launched years back is not really a new concept for Twitter, but according to the company, the main goal behind Twitter places is to let users associate a specific recognized name with their current location and just a street address.
Before we proceed to show you How To Add Your Location To A Tweet I will like to break something down for more understanding.
Now peradventure you don't really understand what Geotagging is, I can explain.
Geotagging is actually the process of adding geographical identification metadata to various media such as a geotagged photograph, video, websites, and SMS. This data consists of latitude and longitude coordinates, and they can also include altitude, bearing, distance, accuracy data, place names, and perhaps a time stamp.
Okay, without further ado, here's how to add your location to a tweet.
How To Add Your Location To A Tweet
1. Log into your Twitter account.
2. Click on your profile icon at the top right of your screen.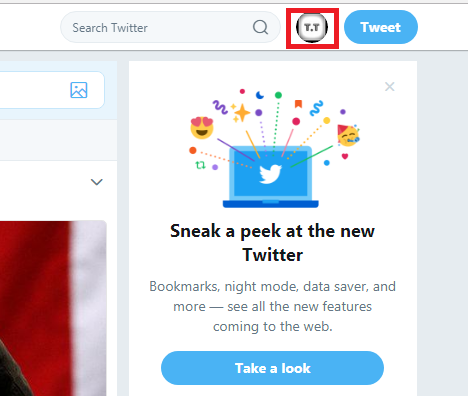 3. Select setting and privacy.
4. Navigate to the privacy and safety tab.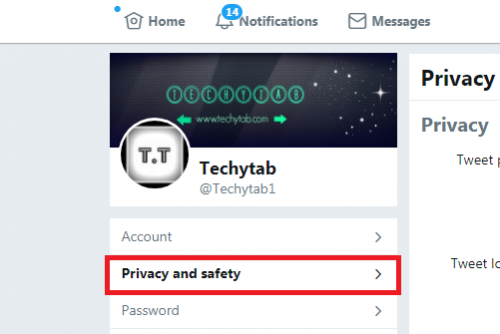 5. Tick the "Tweet with a location" button.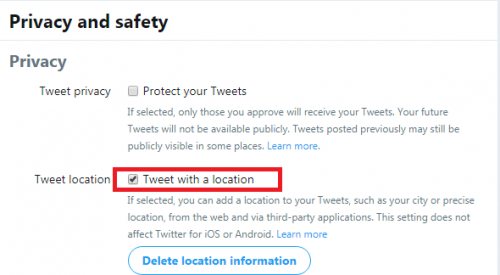 6. Finally, scroll down and click on save changes.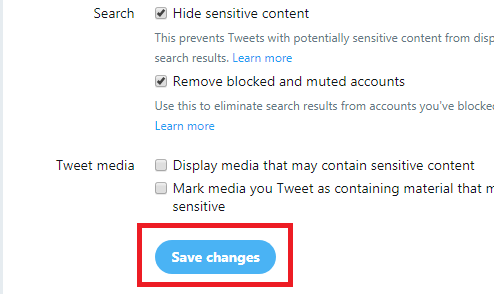 There you have the steps on How To Add Your Location To A Tweet. I believe that was easy right.
Twitter also advises people to keep an eye out for the "Add your location" link below the tweet box. The company said it's also working to launch Twitter Places in its apps for mobile devices, including the Android, BlackBerry phones, and iPhone.
Alright, if you have carefully followed the steps above then you have successfully resolved and  Add Your Location To A Tweet.
But if you experience issues in the process, feel free to drop your questions in the comment section below.
Thanks for stopping by.
Frequently Asked Question and Answers
Q: After I have successfully added location to a Tweet, can I later change the settings?
A: Yes you can, all you need to do is click on X next to the location.
Q: If I successfully add location to a Tweet will I get any notification via my email?
A: The answer is No, There is no specific notification.
Here are some links you might like;
How to Mute Notification on Twitter
How To Change Country Settings On Twitter
Where are my drafts on twitter? — Access your drafts
How to use twitter search : Advanced tips and techniques
How To Verify Twitter Account | Twitter Verification Form