By default Skype allows anyone to call you. This may lead to receiving unwanted or even abusive calls from unknown users. If you use Skype mostly for personal purpose, you may want to let only contacts in your list call you. This tutorial will show you how.
Jackson dropped us an email about a Skype problem that many of us have experienced:
In communicating with my family overseas, I use Skype exclusively. However, recently I have had people calling me over Skype for telemarketing or scams. How can I block these people from calling me?
The best way to prevent such calls on Skype is to limit your incoming calls to only people who are in your contact list.
1. Launch Skype.
2. Go to Tools -> Options.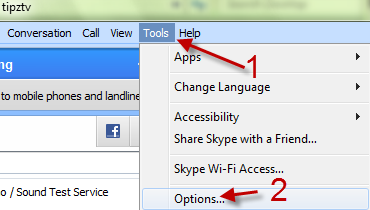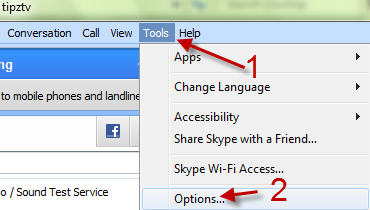 3. When you are in the Options window, click on the Privacy button to expand its sub-menu, and then go to Privacy settings.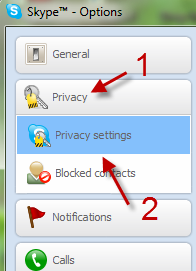 4. On the right-side pane, look for the Allow calls from… option, and change its setting from anyone to people in my Contact list only.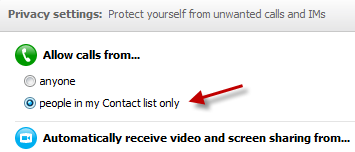 5. Hit Save to update the setting.