If your computer is used by multiple users in the house, you should routinely clean out
Skype's record of your conversations. We all want to avoid the embarrassment of others finding our private discussions. We will walk-through clearing the chat logs for both the desktop and metro versions of Skype.
Please note that there are two versions of Skype–the desktop version and the metro version. Clearing the history in one version will not clear the history in the other.
Metro version:
1. Launch the Skype app from the Start screen. If the app is not pinned to the Start screen, it can be found in the All Apps list or using the Search function.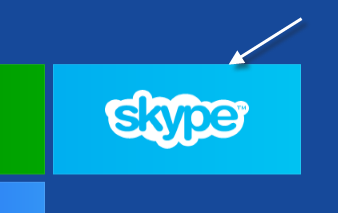 2. While you are in the app, press Win key + I to bring up the Settings panel. From the list, choose Options.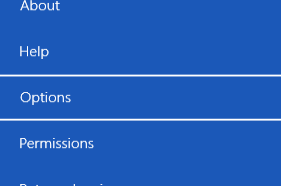 3. Find the Clear all conversation history option and hit clear history.

4. When the prompt window shows up, click clear history again to confirm the action.

5. Exit the Settings panel. All of your conversation history will then be cleared. This cannot be undone.
Desktop version:
1. Launch Skype and log in to your account.
2. Go to Tools -> Options.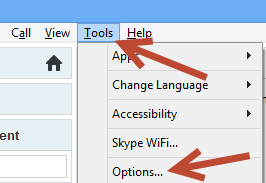 3. In the Options window, go to Privacy -> Privacy settings.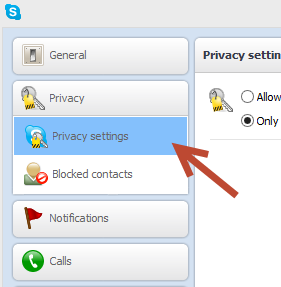 4. By default, the setting page will be displayed in the basic mode. Click Show advanced options to show all settings.

5. In the expanded options list, find the Keep history for option and hit Clear history.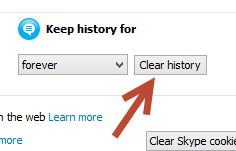 6. Confirm the deletion. Please note that this action cannot be undone, so be careful.