By default, all incoming WhatsApp messages and calls will trigger the same notification tone. It would be better if you could customize it for individual contacts. This way, you could easily identify who is sending messages just by hearing the tones, and then you could decide if you want to pick up the phone at that moment or not. Luckily, this feature is built right into WhatsApp. Here is how to use it.
The steps in this first section are for setting ringtones for individual contacts. If you are looking for a way to change the universal tone for all conversations or group ringtones, please read the second section.
How to Set Custom Ringtones for WhatsApp Contacts:
1. Open WhatsApp on your phone.

2. Go to the Contacts tab, and select the contact for whom you want to set the new ringtone.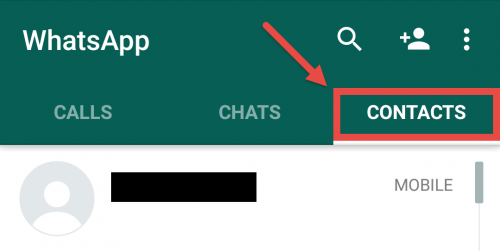 3. Tap the 3-dots icon, and select View Contact in the expanded menu.


4. Select Custom notifications.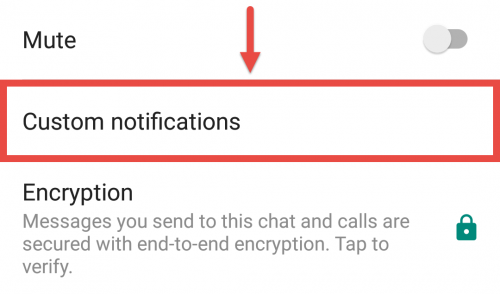 5. Turn on the Use custom notifications feature.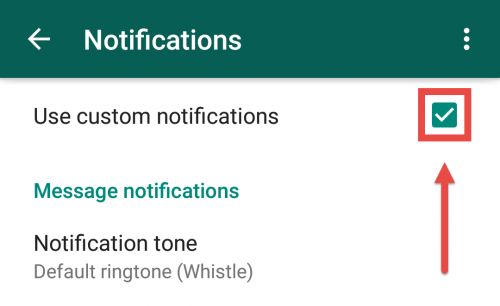 6. Once the feature is enabled, you are allowed to customize the notification tone, vibrate pattern, popup notification style as well as the calling tone. Depending on the apps on your phone, when you tap on the notification option, the phone will show you a list of apps from which you can pick the tones. Regardless of the app you pick, the selected tones will always work. Third-party apps like Zedge usually offer more tone choices than the Media Storage app.
Changing the Universal Ringtone or Groups:
1. Open WhatsApp, and exit any on-screen conversation.
2. Tap the 3-dots at the top right of the screen, and select Settings. If you keep any WhatsApp conversation on screen, you will not be able to access this option.
3. Go to Notifications.
4. The Message notifications section allows you to change the universal tone, while the group notifications section lets you set the alert sound for groups.