An email signature, which often appears at the end of an email message, contains information such as the sender's name, contact information, website addresses, etc. This information can be set once and attached automatically to your email messages when you send them. While it is a useful feature, it is not turned on by default. However, if you need an email signature for your Gmail account, you can turn it on easily in either your Gmail mobile app or Gmail inbox.
How to Set or Change Gmail Signature in the Gmail app:
The instructions below are written for both Android and iOS versions of Gmail. Except where noted, the steps are the same for both apps.
1. Open the Gmail app on your phone.

2. Tap the 3-line icon at the top left of the screen to show the label panel.
3. For Android Gmail, scroll down to the bottom, select Settings, and select the account. For iOS Gmail, select the desired account from the drop-down menu, and then tap the cog icon.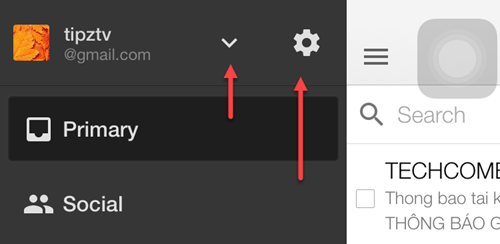 4. In the Settings screen, select or turn on the Mobile Signature option. On an Android phone, tapping the Signature option will bring up a pop-up window which allows you to fill in the new signature. On iOS, however, you are required to tap the line which reads: Sent from Gmail Mobile to actually change it.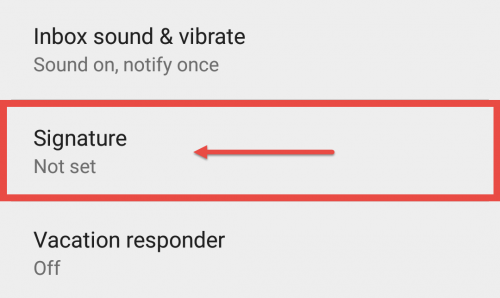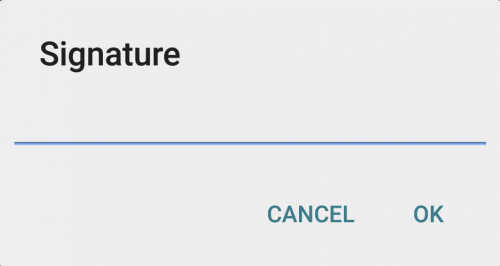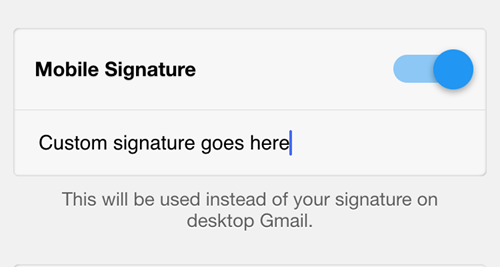 5. Click Save or OK to set the new email signature.
How to Set or Change Gmail Signature for Gmail Desktop:
Note: Your Gmail interface may look a bit different than mine. However, all the steps are the same.
1. Log in to your Gmail account.
2. Click the cog icon, and select Settings in the context menu.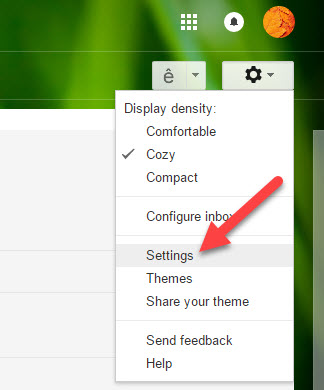 3. Under the General tab, type your new signature in the big box next to the Signature option.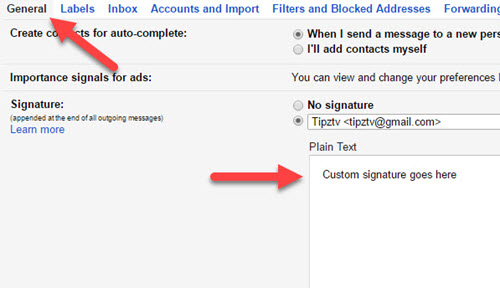 4. Scroll to the bottom and click Save Changes.

Note: You can set different signatures for Gmail on your mobile device and on your desktop.