Hello there, are you a tech geek? Social media freak? Or just an android user? Well, I would say you are in the right place. I hope our articles have been very helpful?
I want to welcome you to another interesting session, today I have chosen a very exciting topic that will answer your authentication questions on Instagram, I will show you how to enable two-factor authentication on Instagram.
Just like I would always say, Instagram is one of the very effective and most popularly used social media with over 400 million active daily users. Celebrity lifestyle, marketing, business adverts, product adverts, publicity and a lot more are activities that are effectively carried out on Instagram and from time to time the app is being updated for a better experience and swift modifications.
Enable two-factor authentication on Instagram? Yes, I am going to throw more light in that regard.
First let's understand the word "Authentication", in simple terms, I would say it is a layered security that grants you access to a platform or an account. Now, two-factor authentication on Instagram is a security feature on Instagram that prompts you to enter an SMS security code or backup code alongside your username and password if you are logging in from an unknown device. Don't you just love this security measure! As for me, I really think it's really cool, two-factor authentication on Instagram can help reduce account hacking and unauthorized login activities.
Okay, now that you properly understand what two-factor authentication on Instagram is, I know most persons would deem it wise to enable this feature. Let us proceed to the steps on how to enable two-factor authentication on Instagram, please read and follow carefully.  
How to Enable two-factor authentication on Instagram
1. Launch Instagram app.
2. Go to your profile.
3. Tap on the three vertical lines representing settings.
4. Tap on two-factor authentication.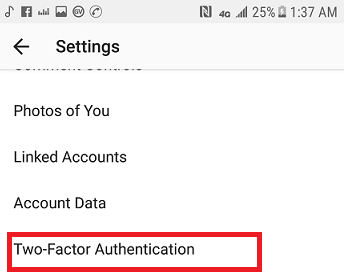 5. Enable "Require security code". You might be prompted to add a phone number if you didn't add one to your Instagram account.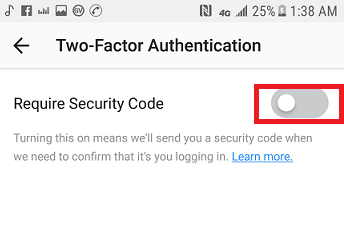 6. Enter the verification number sent to you.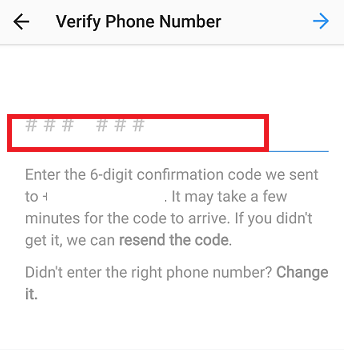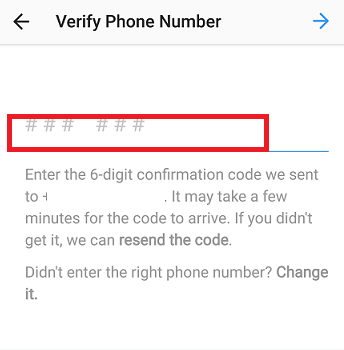 It's quite easy, if you have followed the steps carefully, then you would have gotten your answer on how to enable two-factor authentication on Instagram. While proceeding, you'll have to "TAP OK". When you tap Ok the screenshot of your backup codes will be saved to your gallery, but just before you exit you can still decide to take another screenshot or copy the codes to the clipboard, you may also want to write it down somewhere for reference.
Note: you must ensure that the phone number active in your Instagram account is reachable or the Facebook account synchronized is correct because this code is sent via Facebook as SMS.
Frequently asked question and answers
Q: Can I disable this feature if I don't find it necessary?
A: Yes, you can disable by following the same process and then in place of enabling, you disable.
Q: What if I get a new device, how do I log in easily?
A: It's easy, just input your login details the two-factor authentication will pop up, then you input the code and access your account fully.