With the year coming to an end you feel overwhelmed with nostalgia for the year you're leaving behind. This is the perfect time to look back on your best moments of the year and see how far you've come ahead. Reminiscing the past by finding out your best nine Instagram photos is becoming a great and fairly popular way to do this. Here's how you can generate this unique collage.
Step-by-Step: Make a Collage of Your Best Nine Instagram Photos
1. Go to your search engine and enter https://topnine.co in the search bar.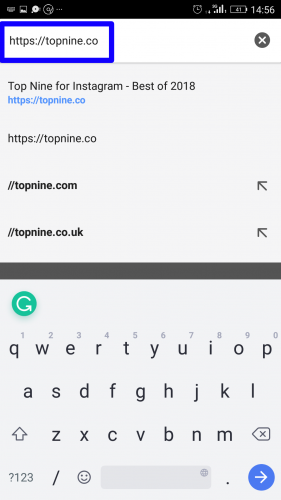 2. Enter your Instagram handle in the space given and select Continue.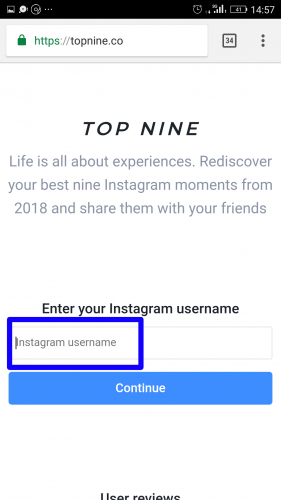 3. Enter your email address and select Find My Top Nine.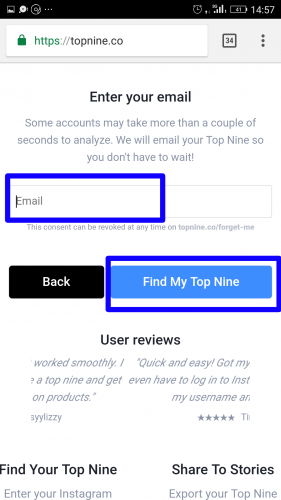 4. You will receive an email from Top Nine. Open it and choose Download It Now.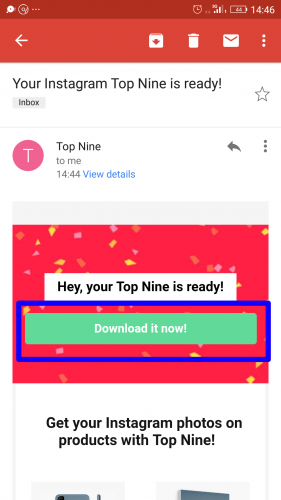 5. You will get a notification that your image has been downloaded. Select Open to view it.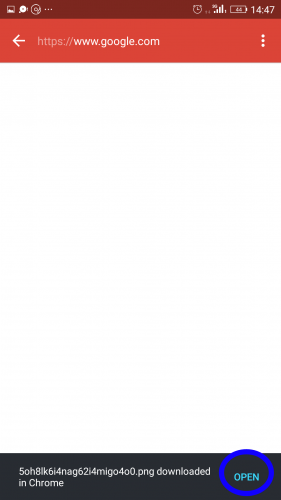 6. Now you can see a collage of your Nine Best Instagram photos with the number of likes mentioned on top of each photo. The total number of likes on your account for that year will be mentioned below too. Tap the Share option to share it.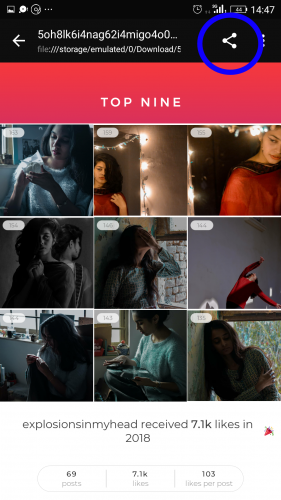 7. Select Instagram to share your collage on Instagram.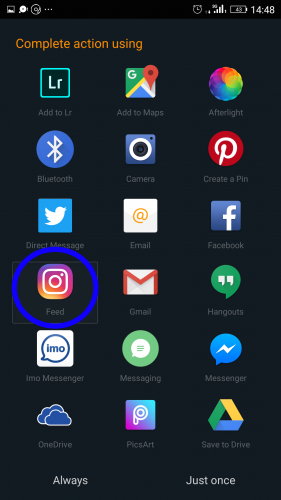 8. Crop the post any way you like.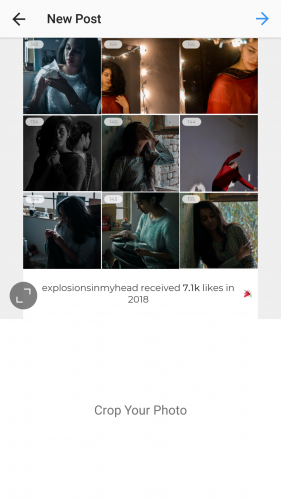 9. Edit the image if you want to and then select Next.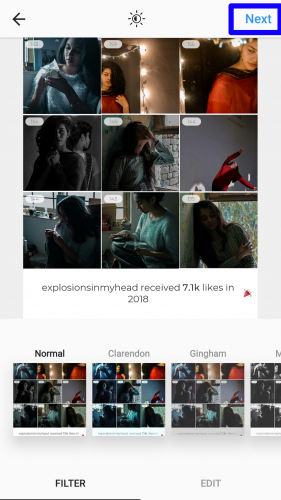 10. You can write a note thanking your followers for their likes if you want and then select Share to finally have your Best Nine Instagram photos collage posted on your account.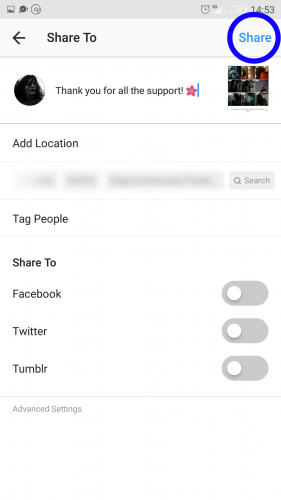 Frequently Asked Questions
Q: I don't want to share the complete tally of my likes on my account. Is there a way to hide that?
A: Yes, you can crop out the part stating the total number of likes on your account.
Q: Will I be asked to give the password for my Instagram account to generate my Best Nine photos?
A: No, you will not be prompted to give the password of your Instagram account. You will only have to enter your Instagram handle.
Q: Is there a way to find out the collage of someone else's Instagram account?
A: Yes, you can find out anyone's Best Nine Instagram photos by the method elaborated above, as long as their account is public.
Q: My Instagram account is private. Can I still find out my collage through TopNine.co?
A: No, you will not be able to find out your Best Nine Instagram photos through TopNine.co if your Instagram account is private. It only works for public accounts. You can temporarily disable privacy on your account if you wish to check your Best Nine Photos through TopNine.co.
Q: I don't want to make my account public. Is there still a way to make a collage of my Best Nine Instagram photos?
A: Yes, you can choose different apps such as Instagram layout and PicsArt to create your own collage of your nine best Instagram photos. This method also allows you to choose photos according to your own preference.
Also, check out these related articles on the subject of Instagram from additional assistance. Don't hesitate to leave your queries in the comments section. We will respond to them at the earliest.
http://www.tech-recipes.com/rx/65402/how-to-add-gifs-to-instagram-stories/
http://www.tech-recipes.com/rx/65230/how-to-make-instagram-account-private/
http://www.tech-recipes.com/rx/65402/how-to-add-gifs-to-instagram-stories/