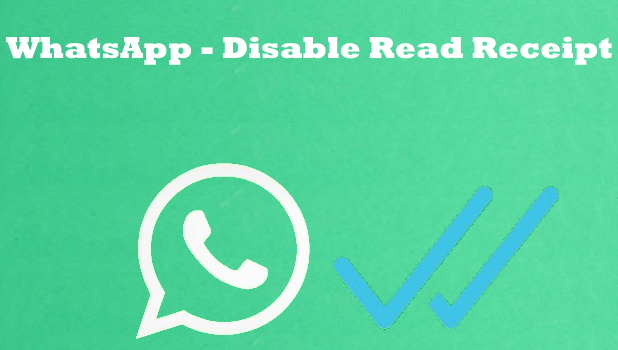 WhatsApp has a read receipt feature that allows users to know if their messages have been read by their recipients. Though this feature may come in useful to some people, others do not want that their senders be notified that they have read the messages sent to them. If you are one of those who prefer not to notify senders that you have read their messages, then you need to check out this article to learn how to turn off read receipts (blue ticks) on WhatsApp.
Most of the messaging app today states the message status you have sent. An icon or notification will let you know that a message was sent, delivered, seen or read. On the other hand, the sender will also receive an update for the messages sent to you. Also, you can also see if the person is currently typing. However, if this feature doesn't seem beneficial to you, you can turn it off. This article will guide you on how to disable read receipts (blue ticks) on WhatsApp.
Disable Turn Off Read Receipts (Blue Ticks) on WhatsApp
To disable the read receipts on WhatsApp, follow these steps:
1. Go to your Whatsapp Messenger by tapping its icon on your Home screen.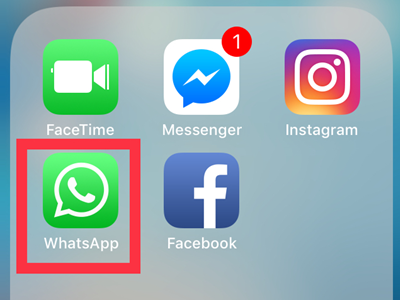 2. Open your Settings page. Tap the cog wheel icon on the bottom right corner of your screen. When the icon turns in blue, it means you're in the settings already.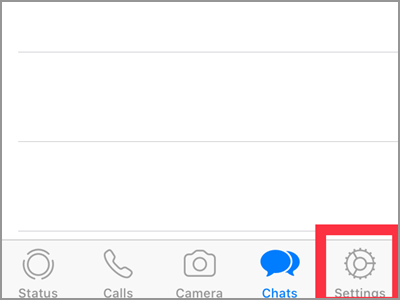 3. Scroll down and look for the Account tab which holds the Key icon. Tap on the Key icon to continue.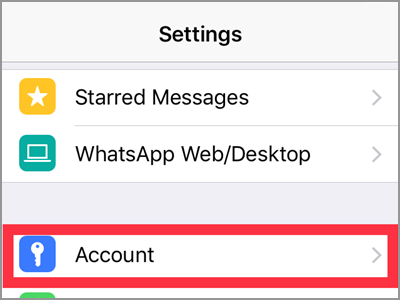 4. Click on the Privacy tab found at the top of your Account Settings.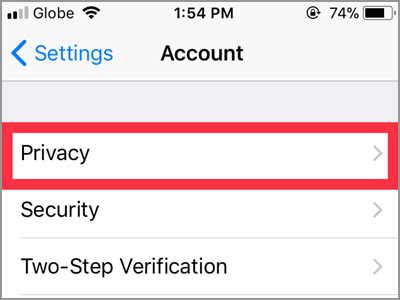 5. On the upper part of your Privacy settings placed the important menus about your account. They are the Last Seen, Profile Photo, About, and the Status tab. On the lower part, you will find the Read Receipts tab. By default, the Read Receipt feature is turned on. To disable the feature, hit the switch button on its right side or slide it to the left. It should turn empty in color.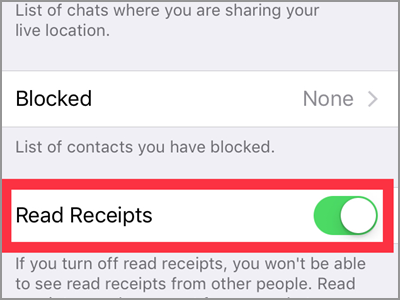 Frequently Asked Questions
Q: My Whatsapp Messenger doesn't state the word "Read" on every message. How will I know if I've disabled the read receipts correctly?
A: The Whatsapp don't state the message status. It uses check marks instead. You'd see a single check mark below the message if it was sent. While the two check marks indicate that the text is already delivered. And lastly, the message has been seen or read if the two check marks became blue. You won't be able to see blue tick marks in your chats messages if it's disabled.
Q: I still want to see if the message I sent was already read by the receiver. Is there an option to make that happen?
A: When you turn off read receipts, you don't just stop sending read receipts to the sender. Also, you won't able to receive read receipts regarding the message you sent to your contacts. There's no option where you can stop sending read receipts and able to receive such. However, this option is always available in group chats. Thus, if you want to know about the status of your message, you can do that in a group chat. But, you can try one trick. There's another instance where the two blue check marks appear. This is regardless of your privacy settings. It will happen when you send a voice message. If the recipient opened or played it, the blue tick marks would be visible again. In that way, you can assume that your previous text message was already seen by that person.
Q: Will this read receipts applicable for chats message alone?
A: The read receipts also affect your status updates. You will no longer see who viewed your status if you disabled it. On the other side, you still won't see if a person viewed your status update if he disabled his read receipts. Even if you turned yours on.
The read receipt implies that the receiver has already received your message internally. However, there are times that you want the sender to believe that the message remains unread. Either you don't know how to respond yet to that message, or you do not want to reply to the sender, but you don't want to offend him/her by notifying that you have read your message. Whatever your reason is, this article may come in handy to you.
You just learned how to disable read receipts (blue ticks) on WhatsApp. If you have questions about any of the steps above, let us know in the comments section.