Do you need to insert symbols in Google Docs? You can choose from Egyptian Hieroglyphs, emoji, Asian and Arabic scripts, arrows, mathematical and scientific symbols, and more. It is not a problem if you do not know the name of the symbol you need. You can draw it out with your mouse, and Google will show you similar-looking symbols.
The Insert Special Characters interface is easy to use. It stays open until you close it, which means that you can insert several symbols at once.

1.Open your document in Google Docs, and put your cursor where you want to put a symbol. Click Insert>Special Characters from the Google Docs menu.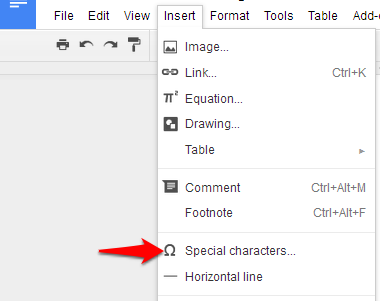 2.Google has tons of special characters to choose from, and finding what you need can be difficult. A simple shortcut is to draw the symbol into the box below the search bar. Google will show you symbols that resemble what you drew in the panel to the left. Click on a symbol to insert it at the current place in your document. I was impressed by this feature.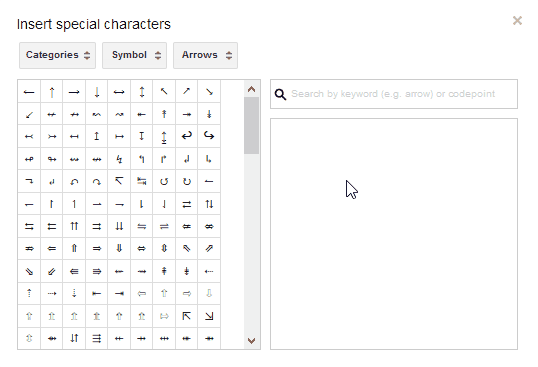 3.If Google does not recognize what you drew, try searching for your symbol in the box with the magnifying glass. You can also search for the unicode value of the character if you know it. (Most users will not.) To go back to your search results after browsing around, change the first drop-down menu to Search Results. Again, all you need to do is click on the symbol in the left panel to insert it into your document.

4.If you are not sure exactly what you need, set the first drop-down menu to Categories and browse through the entire selection of characters using the next two category drop-down menus.

5.If you insert the same characters frequently, they will show up in your recent characters. Find this list in the first drop-down menu.

Is Google missing any symbols? Comment below, and tell us what symbols you would like to see added in Google Docs.