If the version of Google Chrome you are using has the latest New Tab page, then you can quickly and easily create web apps of any of the sites listed on the Most Visited tab. This is a great way of making sure that your favorite sites are a click away.
If you still have the old style New Tab page, go to the address bar, and input the following:
chrome://flags
Press Enter on your keyboard. Scroll down the list of experiments until you locate Experimental new tab page. Click the associated Enable link.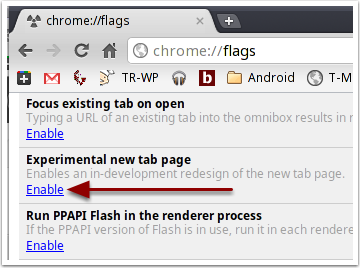 To easily create a web app:
1. Open Google Chrome and then open a new tab.
2. When the New Tab page appears, go to the bottom and select Most visited.

3. Find the desired site. Left-click and drag the site down to the Apps tab and release.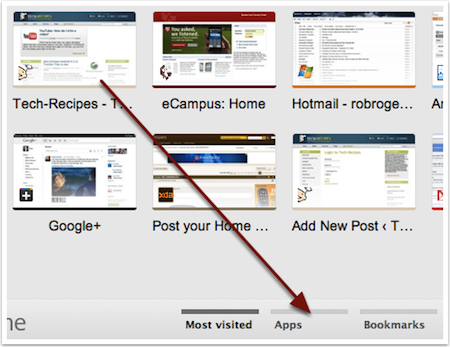 Google Chrome will create a web app of the site and it will stay listed on your Apps page. The app will use the favicon from the website.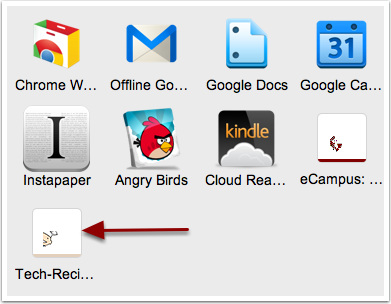 If you want to use better looking icons, you'll need to create the app yourself instead of using the drag-and-drop method. You can find the steps to create your own web apps here.