Have a lot of spam garbaged in your messenger inbox? Or is someone frustrating the mind out of you with their incessant chit-chatting? Is it an ex-lover on his desperate best? Whatever the situation, FB messenger provides you with ample protection. You can learn how to ignore messages in FB messenger within a few clicks. Facebook didn't have this feature before, and it really stung some bothered souls. However, with its introduction, a lot of people are going to breathe a sigh of relief.
In this article, we will cover everything there is to know about the ignore feature on Facebook.
So, let's get started.
Understanding the Implications of the FB Ignore Feature
Okay, so before we get to understanding the FB Ignore feature, it's necessary to know its implications.
Firstly, if you decide to ignore a message from someone, it will automatically get relegated to the "Message Requests Section".  This will also mean that the sender won't know that you have read their message, as the app will not register the blue read receipt.

Secondly, the sender is not notified if you have chosen to ignore their message. On the contrary, accepting will send a notification to the sender.
How to Ignore Messages on FB Messenger
Okay, now onto the main topic at hand.
1. Open FB Messenger.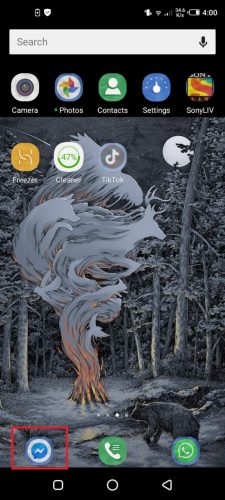 2. Press and hold the conversation you want to ignore.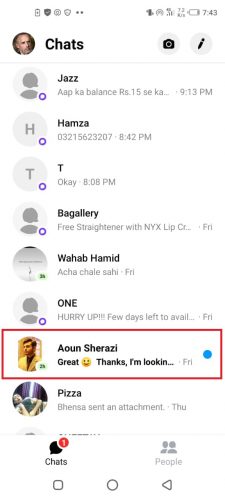 3. Tap the three horizontal lines.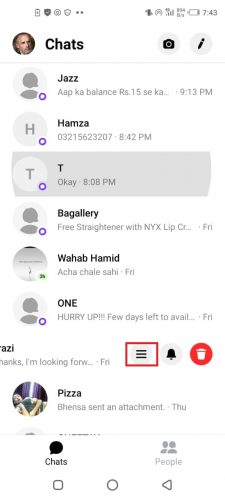 4. Select Ignore Messages from the menu.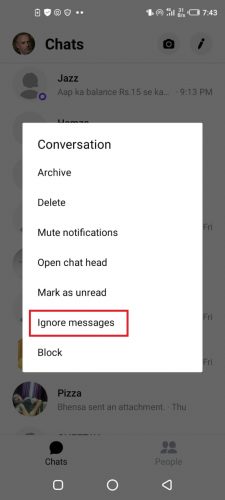 5. Select Ignore.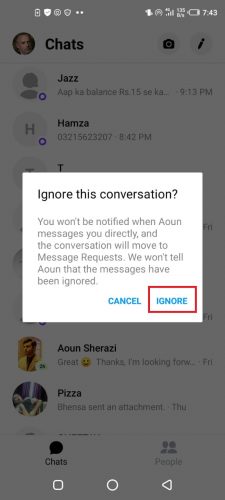 And Voila!
Unignoring Message on Facebook
Buried the hatchet with someone? Or found love in a forgotten arm once again? Rehashed an old memory? In any of these cases, you can actually undo the ignore feature on the messenger.
Here's how…
1. Open Messenger.
2. Click your Display Picture on Messenger.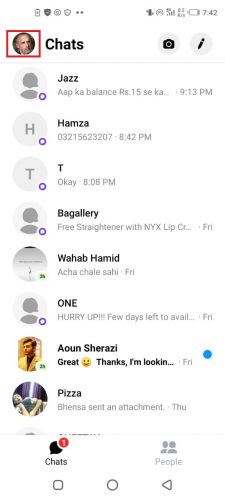 3.Tap Message Requests.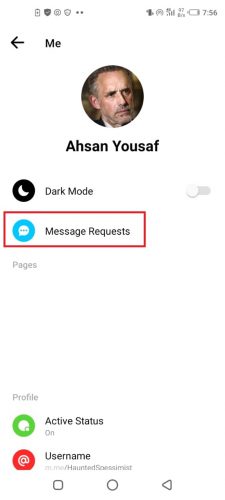 4. Tap Spam.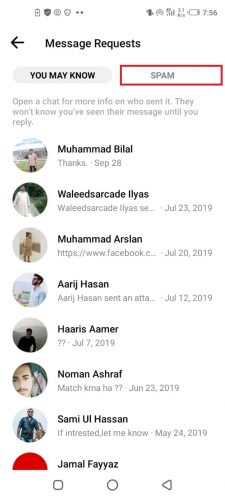 5. Select the conversation you want to unignore.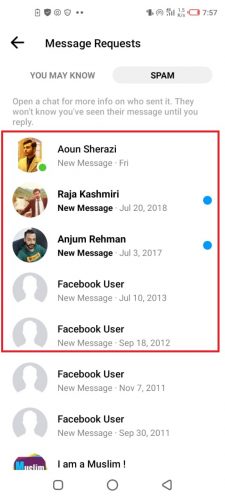 6. Reply to it.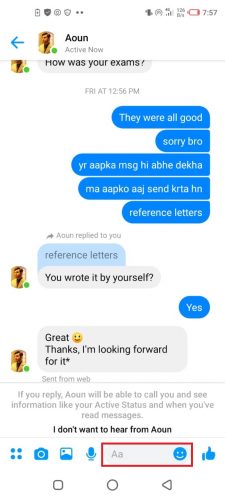 And you're done!
Blocking Someone on Messenger Vs Ignoring them?
Blocking someone on FB messenger is a permanent solution. Doing so will make sure that they don't even see your profile on Facebook. However, simply ignoring them will still keep them capable of stalking you. Knowing the difference between the two can help you take your preferred course of action.
Related Tutorials on Facebook Messenger
If you're looking for additional assistance with regards to Facebook Messenger, the following tutorial might help.