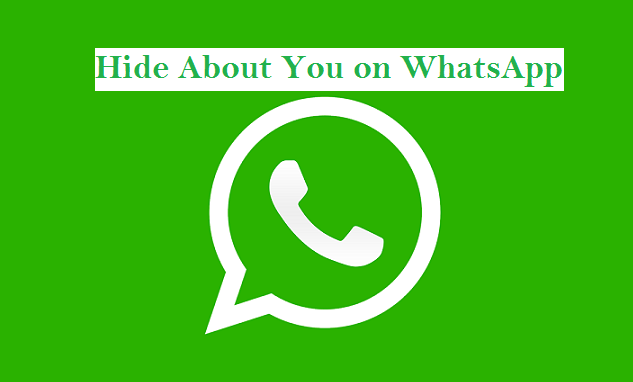 There are people who love to be seen, wow, they could do anything to get noticed or get their profile picture or "about profile" seen. And then there are the ones like me who really don't like to be seen that much, people who love anonymity. Today's article is bent on WhatsApp and after reading this article I am sure you will have learned how to hide about you on WhatsApp.
Barely 2 out of 10 people know that this feature exists on WhatsApp, it is an amazing feature I must say. How does it work? you would basically have to follow some steps that will be listed out by me and voila! "About you" will stay completely hidden from other people in your WhatsApp circle.
Now, I know many people would be wondering, "why do I need to hide about me on WhatsApp, is it really worth it?" I'd say YES and I would also say no. If you hide about you on WhatsApp your friends or contacts won't be able to see it, this kinda keeps them off your privacy, hiding about you on WhatsApp is a good move but depending on your personality it might not be a great move. I would also say YES! it will be a go idea to Hide about you on WhatsApp because that way you get to stay anonymous to some or all of your contacts.
It's based on choice really. You are the deciding factor. You could choose to hide about you on WhatsApp if you want to and you could also make "about you" visible to all. There's also a way you can hide about you on WhatsApp from specific contacts. I will tell you how you can do that in this post.
Let's cut to the part where I show you the steps needed to hide "about you" on WhatsApp.
How To Hide About You On WhatsApp
1. Open WhatsApp on your Android device
2. Tap on the "three dotted icon".

3. Tap on settings.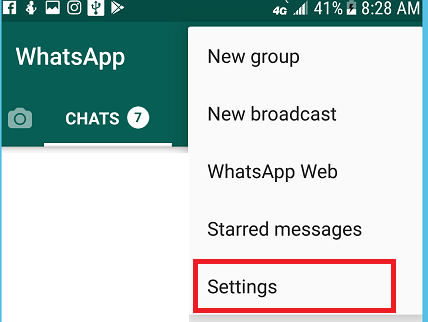 4. Select Account from the list of options.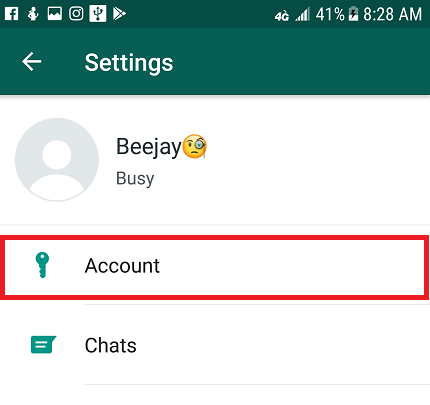 5. Tap on Privacy.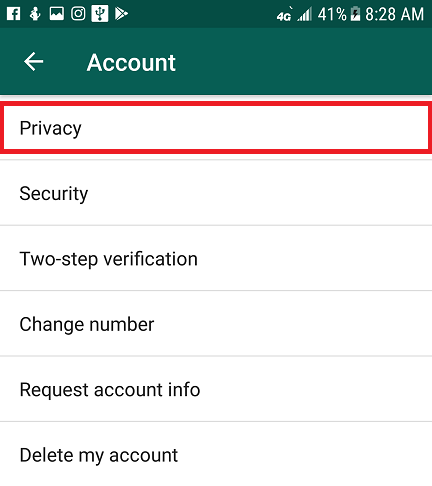 6. Tap on About.
If you select everyone from the list of options, your about status will be visible to everyone and possibly people not even on your contact list. If you choose my contacts from the list of options. This will make your "about status" visible to only people on your contact list. And finally, if you choose or select Nobody from the list of options. Your about status will be visible to no one. Not outsiders nor people on your contact list. You stay completely anonymous.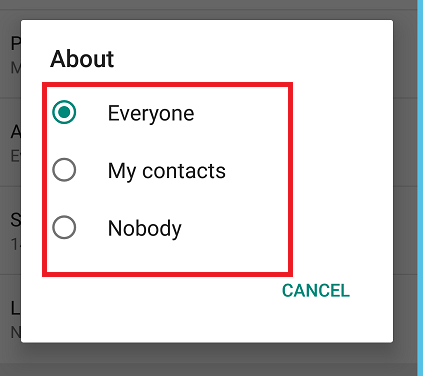 Personally, I'd prefer choosing my contacts so that only people who are on my contact list get to see details "about me"
So, that's basically all I have for you today. You should totally check in tomorrow, I have something amazing just for you. Thanks for stopping by to read this. I hope you enjoyed reading this as much as I enjoyed writing it.
Frequently Asked Questions And Answers
Q: How can I hide my status from specific people on my contact list?
A: Yes, this is totally possible and can be achieved by setting your about privacy setting to "My contacts" and removing the person(s) contact from your address book/contact list.
Q: Can I revert my changes at any time?
A: Yes, there's no limit to the number of times you can tweak your privacy settings on WhatsApp.
Here are some related links;
How to view Facebook Activity log on Android
How To Hide Facebook Active Status
How To Create Did You Know Questions on Facebook
How to Answer Did You Know Questions on Facebook