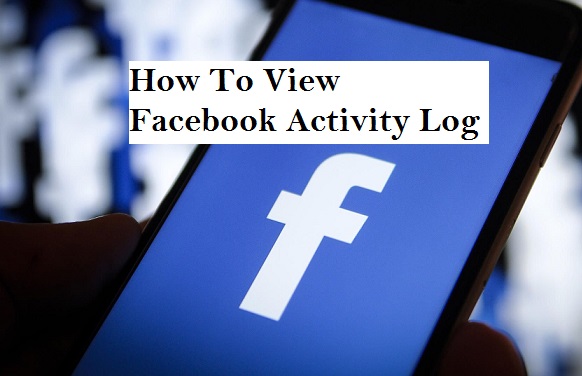 Hello, I want to welcome you to another interesting session where I will show you how to view Facebook activity log on Android.
It is affirmative that Facebook is a social media that has gone viral with approximately 2.13 billion active monthly users. Every user on Facebook carry out different personal activities on daily basis and Facebook has provided a feature that keeps a record of these activities.
What is an activity log?
An activity log can be defined as a report that provides the record of computer activities or events, arranged and displayed in a sequential order. Thus, in other words, it means that you can see all the activities in the right order of time and date that there were carried out.
Isn't this a good feature to utilize? Well, I would say it is, because, you never can tell when an event may come up and you or someone would require your activity log on Facebook. Good enough it holds a long-term history of your activities so you can always reference back to it.
Okay, specifically talking about how to view Facebook activity log on android, this feature displays all your posts, posts you've liked, commented on, reacted to, your followers, posts you've been tagged in, your friendship history and even saved videos. Literally, everything you have done (activity-wise) on Facebook is recorded here.
Now that you have an explicit knowledge of what an activity log on Facebook is and what it offers, let's go straight to the steps on how to view Facebook activity log on android. I am sure you would find it very easy and fascinating.
How to View Facebook Activity log on Android
1. Launch your Facebook app on android
2. Tap on the three horizontal lines at the top right of your screen.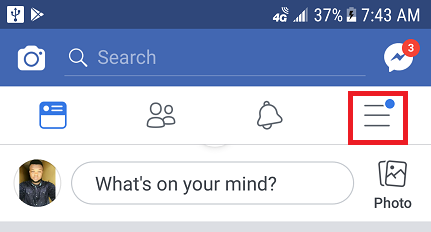 3. Tap on your image (profile) at the top of your screen.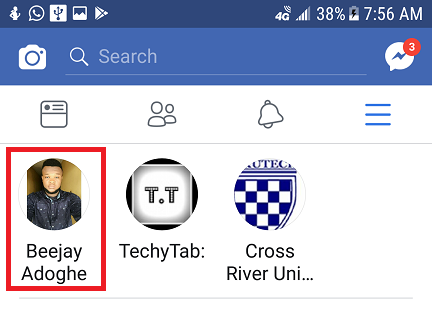 4. Tap on "activity log" symbolized with three dots and three horizontal lines beside the dots. This feature is found Just below your profile picture.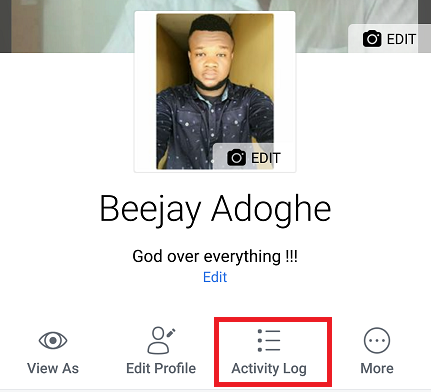 5. Scroll to view all your "activity log" chronologically arranged.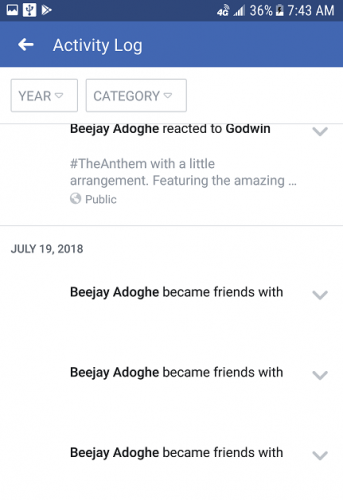 Having followed the steps I have listed out, you must have achieved your aim on how to view Facebook activity log on android. Quite easy right?
Here's some more news for you, you can actually delete records from your activity log, also you can remove your reaction from a post you had reacted on and even change privacy on old posts. It's easy, just beside the activity you want to delete or undo reaction, tap on the down-facing arrow mark and make modifications.
Frequently asked question and answers
Q: Can I get a record of activities from years back on the Facebook activity log?
A: Yes, you can get any record of your activity from years back. how?
Facebook provides an option that you can select year or category of the record you want to view or modify. These options are found just above the activity log and there contain drop-down list where you would select from.
Here are some related links;
How To Hide Facebook Active Status
How To Change Who Can Add You As A Friend On Facebook
How to Answer Did You Know Questions on Facebook
How to Enable Face Recognition On Facebook