Besides normal status updates, Facebook lets you create custom status updates with emoticons so that you can depict what you are up to in a more interesting way. This tutorial provides a step-by-step guide to include custom emoticons with smileys in your updates. Continue reading to find out how.
1. Log in to your Facebook account.
2. Click on the Update Status field to see all the extra features. Click on the smiley icon to continue.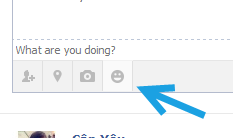 3. A list of custom status icons (includes Feeling, Watching, Reading, Listening To, Drinking, and Eating) will pop up on-screen. Choose the one that you want to set as your status.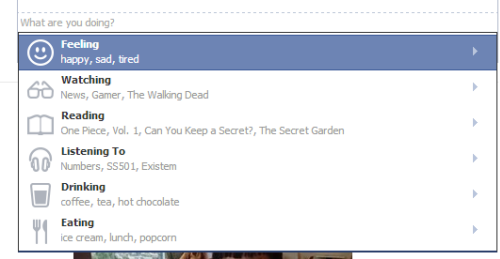 4. In this example, I chose Feeling. Facebook provides a long list of feelings with unique icons. If you cannot find what you want, scroll down to the bottom of the list, and choose Add your own. All other statuses also have this option at the bottom.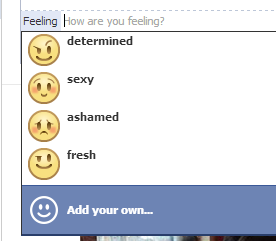 5. Once you have clicked the Add your own… option, type your status in the field, and then click on your custom status with the smiley icon to set.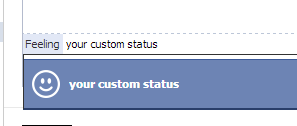 6. Once your status appears on the field, you can change the smiley by clicking on it.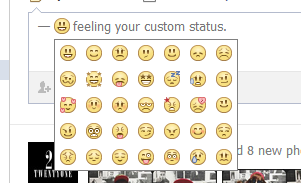 7. Hit Post to publish your status to the timeline.