When you delete files from your Dropbox folders, the files are actually still on the Dropbox's servers. By following these directions, you can always restore your files after being deleted. Here, we also discuss how to delete files from the Dropbox servers permanently if required for the security reasons.
1. Sign in to your Dropbox account.
2. Go to Files tab, choose the folder that contains your deleted files.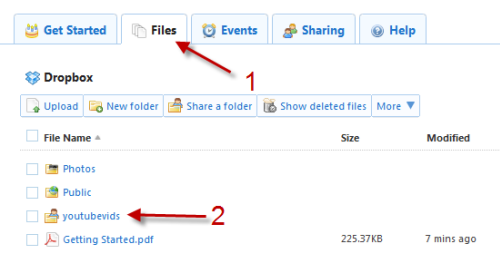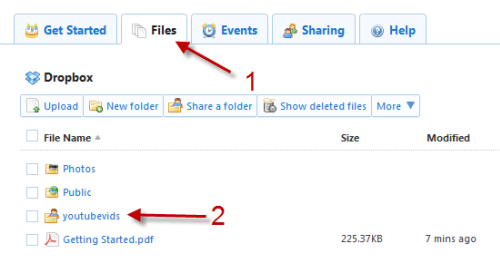 3. Hit Show deleted files.

To restore deleted files:
1. Choose the files you want to restore.
2. Go to More -> Undelete x items.


3. Alternatively, you can click on the deleted file -> click on the small arrow -> Undelete.


To delete the files permanently:
1. Choose the files you want to delete permanently, go to More -> Permanently delete.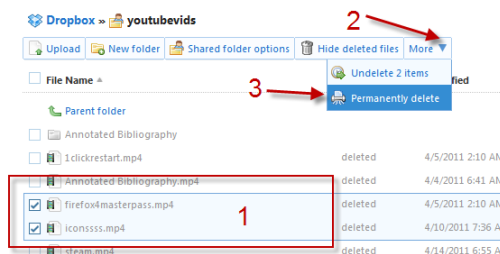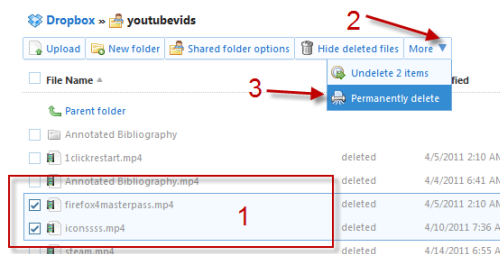 2. You can also click on a file, click the small arrow, choose Permanently delete.