Internet Explorer 9 defaults to Bing as the search provider. However, many users want to use Google, Yahoo, or an alternative search engine instead. This tutorial shows how to add/remove search providers in IE9.
ADD SEARCH PROVIDER:
1. Launch IE9 and type a search term in the address bar. When the suggestions appear, click on Add at the bottom.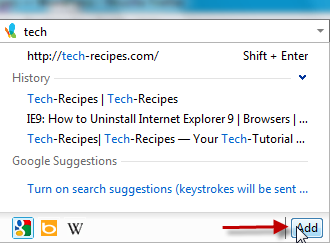 2. You will be redirected to Add on's gallery page. To add a search provider, click on Add to Internet Explorer.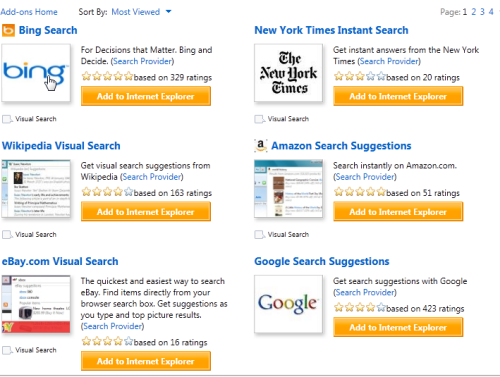 3. When the Add Search Provider window pops up, click on OK to add. If you want to set it as your default search provider, check Make this my default search provider.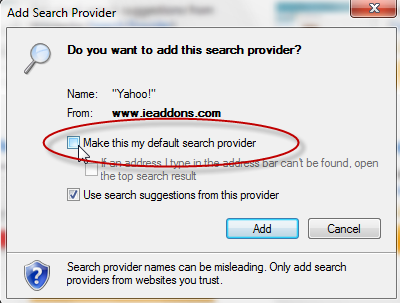 MANAGE SEARCH PROVIDERS (Set default/Remove):
1. Press Alt while in IE9 to access the Toolbar.
2. Go to Tools->Manage add-ons.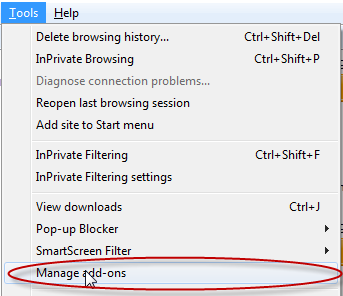 3. Switch to Search Providers section on the left side, choose a search provider on the right side and choose if you wish toSet as default or Remove.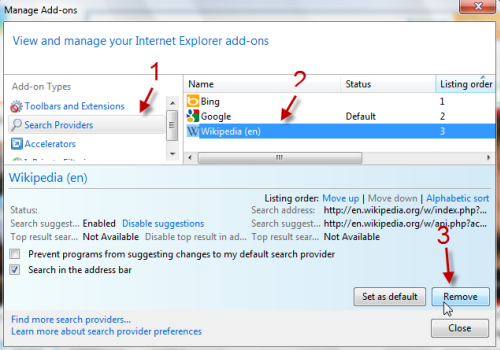 4. Click on Close to close the window.