By default in Instagram, you will be notified of interactions such as likes and comments that other people make, including people whom you do not follow. If you have a lot of followers, this feature may overload your phone and make it unresponsive because of the tons of notifications you receive whenever you post something on the site. In many cases, most of these notifications do not even matter because they come from unknown users. Furthermore, they may obstruct important notifications that you actually want to see. Luckily, it is possible to filter out these unnecessary notifications and receive the ones from only people that you follow.
Note: While these screenshots are for the Android version of Instagram, most of these steps work for the iPhone version as well.
Block notifications from unknown followers on Instagram:
1. Open the Instagram app on your phone.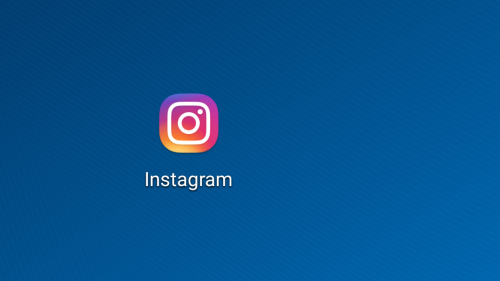 2. Tap the user icon at the bottom of the screen to switch to the profile view.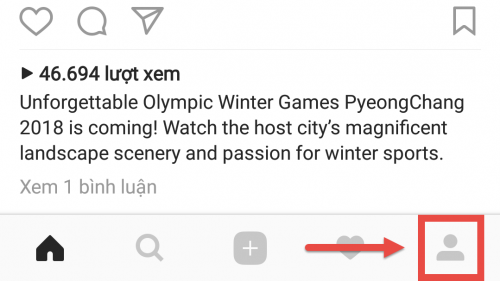 3. Tap the 3-dot button at the top-right of the screen to go to the Options screen. On the iPhone app, tap the cog icon.
4. Scroll to the Settings section, and select the Push Notifications option. On iPhone, select Push Notification Settings.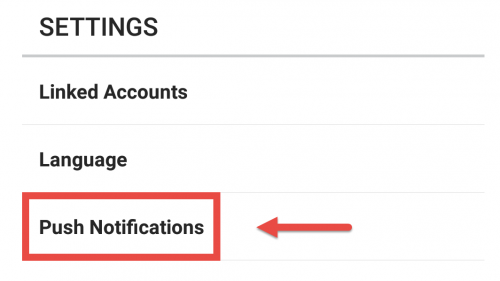 5. In the Push Notifications screen, you will see a lot of configurable options, but the most common ones are likes and comments. By default, these two options are set to From Everyone which means that you will receive notifications whenever a user, who can be someone that you do not follow, comments or likes your photos. You can set these options to From People I Follow to reduce the notification spam.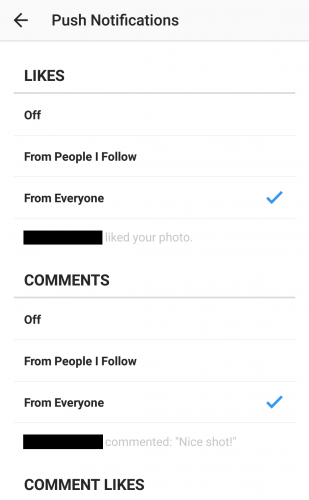 6. Go through the whole list of push notification options, and change the ones that you find useful for your own situation. Some other settings that might interest you are as follows: Comment Likes, Likes and Comments on Photos of You and Instagram Direct Requests.
7. Press Back to save the changes.