With Google+ the circles feature allows you to group people into the different categories in which they fall into your life. Learn how to create your own custom circle within Google+. Screencast included.
Friends, family, acquaintances, and following–these are the four default circles available for filing your friends. However, life is more complicated then those four groups. For example, I want to group all my friends from work together in case I ever need to speak with someone about a shift or project. This quick demonstration shows how to create a new circle fast, and it's so easy your grandmother could do it. (Hopefully she will not create a "My Bundle of Joy Grandsons" circle.)
Heads Up: This is the quickest way to create a new circle. However, there is another way we can do at this to allow us to edit and delete circles. That will be covered in another tutorial and video soon!
1) On the Home Page of Google+ hover over Add To Circles to the right (Under Suggestions) A list of your circles will display. You want to click Create New Circle.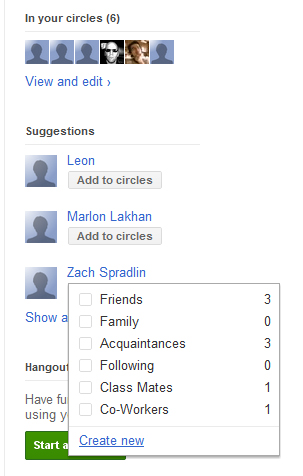 2) Type in the name of what you want this new circle to be called, add the people you want (no worries, you can add more later), then click the big blue Create Circle With Person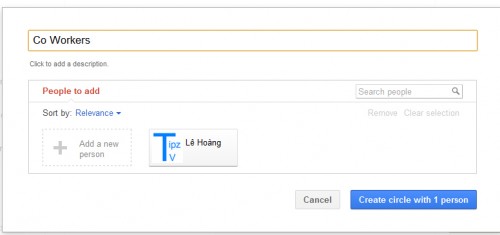 3) Your circle should now be an option in which you can use to categorize your friends!