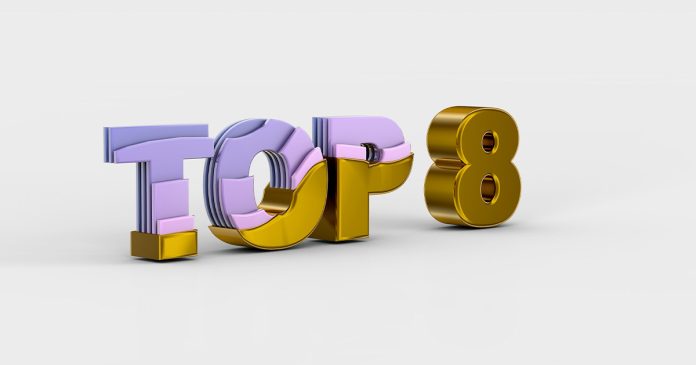 With tons of cloud server hosting solutions available today, choosing the best solution can often feel overwhelming. As you begin narrowing down the field, we recommend looking at the features. Consider the uptime guarantees, scalability, fast-loading solid-state drives, and more.
Our quest to provide you with a detailed review saw us researching tens of the best cloud hosting providers today but ultimately settling on 8. Our team compared every service based on essential factors such as popularity, ease of use, and value for money.
We then used a five-star rating system to rank every top cloud server provider mentioned below. As you prepare to jump into this guide, please note that the highest score is five stars. Read on to learn more about the best cloud server hosting providers this year.
Cloud Server Hosting – What Is It?
Cloud hosting for small businesses refers to the process of storing data on a headless computer (no monitor, mouse, or keyboard), popularly known as a server. For a website to work, it requires the resources provided by a cloud server hosting provider.
You may, at times, need separate servers to execute different tasks, e.g.,
Game servers
File servers
Database servers
Email servers
Your web hosting plan will typically reside at a remote location. You can only access it via the internet: Secure Shell (SSH), web browser, etc. It's where the generic term "cloud," commonly used by the best cloud server hosting providers, comes in.
At this point, you should note that people sometimes use "web" and "cloud server hosting" interchangeably. The reason is that all web hosting plans are meant for hosting primarily web-based applications and sites.
Today, cloud technology has advanced to a point where it has become a noteworthy consideration for all web-based applications. What's more, it has many and easy to digest advantages. And it will ensure that you no longer have to worry about:
24/7 physical security
Natural disasters such as floods and hurricanes
Hardware maintenance in the data center (HVAC, hard drives, cables, etc.)
The tricky part lies in choosing reliable cloud-based server solutions; we are here to help.
Our Favorite Cloud Server Providers
HostGator – Best for Budget-Conscious Users Interested in a Fast Service
HostGator is our number 1 pick for the best cloud web hosting providers of this year. It offers the best bang for your money, with its hosting plans starting at an affordable rate of $4.95/month. And this is not forgetting the chance to control your cloud hosting environment.

The brand promises up to 2x faster load times with access to an easy-to-use dashboard.

With three different plans to choose from you can surely find something to fit your needs. Among the tons of great features you will find:






Unlimited MySQL databases

45-day money-back guarantee

Slow customer support response times

Not the most affordable option for enterprise hosting

DreamHost – Best for WordPress Beginners
DreamHost cloud server hosting services appeal to us because they allow you to run any application you wish on its all-SSD cloud servers. These services are engineered around Ceph and OpenStack.

They enable your applications to grow with them until you become ready to run your own OpenStack. Dream Compute enables you to design your server to satisfy your needs, ensuring there is nothing to hold you back or limit your growth potential.

With DreamHost, you get full root access and full control. The cloud hosting company doesn't limit your software or operating system choice. You can base your servers on MS Windows, BSD, or even Linux. You will get a cloud solution that grows with you.


Generous storage and unlimited bandwidth


97-day money-back guarantee

Not many 1-click installs

Unimpressive page load times
A2 Hosting – Best for Optimized WordPress Solution with Fast Hosting
A2 Hosting is different from the other best cloud hosting solutions you may have come across in the past. Although it doesn't offer traditional cloud server hosting services, its VPS hosting solutions are the reason we have included it in this list.

We consider it to be among the best cloud VPS providers of 2022, as its solutions are fast and secure and include dedicated server resources. Clients who opt for its turbo plans are guaranteed access to a fully optimized hosting solution featuring pre-configured server software.

What this means is that with A2 Hosting, you don't need to learn how to set up a cloud server!


Customization to meet your needs


Server deployment and management

Fixed costs starting at $23.99/month

Requires Turbo or Swift hosting plan

Expensive than other cloud server hosting providers
Hostinger – Best for Well-Balanced Hosting without All the Extra Bells and Whistles
Hostinger has made a name for itself for being a low-cost cloud hosting solution. It provides different hosting plans ranging from cheap to eCommerce, VPS, and cloud hosting.

The one thing we love about this hosting solution is that its data centers are spread across multiple locations worldwide. Additionally, all the data stored on its servers gets protected by RAID 10 disks for storage.

These disks are the best for maximum data protection, though they are a bit slower than SSD.


Most affordable hosting provider in the market

Only one business email account
Bluehost – Best for Beginners and Amateur Developers
There's no way that Bluehost hosting provider would have missed out on this list, especially given that it's among the fastest cloud hosting solutions in the market today. Its services are affordable, with basic shared hosting starting at only $2.75 per month.

WordPress enthusiasts can take advantage of its dedicated WordPress plans starting at only $9.95 per month, though this is an introductory rate. Its customer support team is excellent, which helps make up for the functionality lacking in some areas.
Please note that BlueHost doesn't offer cloud hosting as a separate solution.

On the other hand, it does offer its clients free access to Cloudflare cloud hosting with all the available hosting plans.


Around-the-clock US-based customer support

It doesn't have a monthly billing option. The minimum option is a one-year subscription

SiteGround – Best for Businesses Seeking to Scale
SiteGround came into the industry in 2004 as a brainchild of Bulgarian university students working from their dorms. Years later, this managed cloud server provider has risen to the top of the hosting food chain and easily competes with the top providers on this list.

Today, the provider boasts data centers spread out in 6 countries and services more than 2.5M domains worldwide. Its employee numbers currently stand at slightly over 500, with this number expected to grow.

There are 4 different cloud server hosting plans to choose from and all are packed-full of great features. They range between $80 and $320. Furthermore, you get the option to configure our own plan, setting your preferred parameters.

Quick server response times worldwide

User-friendly and easily customizable dashboard

Higher price for renewal plans
Kamatera – Best for Enterprise Level Hosting
Kamatera entered the hosting industry in 1995 and has spent the last 20+ years gathering invaluable experience. Apart from being one of the oldest cloud server providers on this list, Kamatera stands out because of its work with OMC computers

Kamatera currently operates out of its headquarters in New York but has a network of data centers spread out across 13 locations. It relies on thousands of servers around the world to offer enterprise-level hosting.

Examples of clients using the Kamatera cloud hosting services include SaaS providers, startups, international enterprises, and application developers. The platform claims to use cutting-edge technology to provide reliability and unrivaled security.


High level of customization, flexibility, and scalability

Worldwide network of data centers and server locations

Affordable Windows VPS hosting plans

It needs to work on its self-help options

Best suited for experienced users
HostWinds – Best Hosting for Clients on a Budget
Last but not least on this list of hosting providers with SSD cloud servers is HostWinds. The reason it's considered one of the best SSD cloud hosting providers has to do with its decent amount of storage offering, RAM, and bandwidth.

All its cloud plans also come with one-click install options for many of its applications. One thing you'll love about HostWinds is its hourly pricing breakdown which starts at around $0.006931/hour for basic hosting and $0.456931/hour for advanced hosting.

What's more, all its plans come with a 60-day money-back guarantee.


Decent amount of SSD storage

Limited features and functionality

Server customization isn't included
Cloud Hosting Vs. VPS Hosting?
When creating a website, you'll find yourself having to make all kinds of decisions. Of these, some will be straightforward, while others will appear complex and mind-numbing. Selecting a hosting plan will fall into the latter category.
Luckily, this doesn't always have to be the case if you know their differences.
An Overview of Cloud Hosting
Cloud hosting occurs when your preferred hosting plan taps into an interconnected web of potentially unlimited virtual machines. The machines in question will rely on an underlying network of connected physical servers to do their job.
As such, website owners who need flexibility will highly benefit from it. Cloud hosting is the right fit for you if:
Your web traffic varies from one month to the next
You love the idea of only paying for the resources you need
You're a new startup and are anticipating a lot of growth in the coming days
An Overview of VPS Hosting
VPS hosting refers to a type of hosting where one server gets divided into smaller virtual servers. Although all these servers are part of one physical server, they all operate as independent and dedicated server environments.
You will find VPS perfect for you if:
Your website will require a specific type of software
The site has too much traffic to use a shared web hosting plan
Your programmer may want additional power over your site's customization
What Types of Cloud Servers Are There?
As you sift through this list of the top cloud server providers, you should note that almost all those mentioned here will offer the same community access, e.g., post comments and get access to their forums. Otherwise, the type of cloud servers available are:
Web Applications
Some of the most commonly available application servers include:
Virtual private networks
Server management applications
Load balancers
Content management systems and web applications like WordPress
Web application firewalls that provide DDoS protection
Operating Systems
Cloud server hosting plans typically offer their clients a list of base operating systems without bloatware. Therefore, make sure to confirm that the best cloud hosting providers under consideration do, in fact, provide the most common operating systems used for web servers.
Examples of these include Ubuntu, Debian, and CentOS.
What Are the Most Important Features to Look For?
Certain features, such as domains and free migrations, you can consider as added bonuses, but others are non-negotiable, e.g., storage and security. Below are features to look for in the best cloud VPS provider.
Customer Support
Every cloud server hosting provider will brag about having excellent customer support. However, you need to dig deeper to see what they have to offer. Check whether they have phone support, chat, and video support.
Pricing Plans
The pricing plans quoted by the best cloud server hosting providers must be transparent and straightforward. They should make it easy for you to compare their offerings with that of their competitors.
Security
The security provided by the cloud-based server solutions must be top-notch regardless of whether your website is business-related or for use in casual blogging. This calls for you to check for frequent backups, cloud security, and an SSL certificate.
Data Storage
Inquire about where the best cloud web hosting providers mentioned here will store your data, how much storage they will offer, and who can access your data. Furthermore, confirm that these terms are clearly outlined on the official website.
Speed & Performance
A hosting plan that can't deliver the best performance possible is a crappy solution. As you learn how to set up a cloud server, try to find a hosting solution that delivers fast load and response times.
Benefits of a Cloud Server?
A cloud server has many benefits to offer, some of which include the following:
Better Security
Storing company information online helps safeguard it against malicious activity and accidental data loss. It also protects it from unforeseen events such as earthquakes, floods, and fires.
Scalability and Flexibility
Today's best cloud hosting solutions range from basic packages to fully managed custom solutions. Clients can scale these services to meet their ongoing growth and changing priorities.
Convenience and Collaboration
Installing data and applications to a local system typically limits access to predetermined times. Cloud hosting, however, ensures that these are available at all times, regardless of the time or location.
Data Backups
Storing your data online assures you that you have a backup ready for download in case something happens. Additionally, these data backups don't require your input – it all happens automatically and occurs daily.
While it has its advantages, a cloud server can also have its downsides, e.g.,
Limited control as the server belongs to the cloud hosting company
Vulnerability to attacks
Downtime resulting from technical difficulties on the providers' end
How Does Cloud Hosting Compare to Other Types of Hosting?
Traditional web hosting and cloud hosting are significantly different from one another. Each type of hosting has its benefits and depending on your needs. Each type will have an option that stands out from the others.
Below is a look at the main differences between cloud hosting and normal hosting:
Standard Hosting
It refers to a service where your data gets stored in a single server located at a data center
Best for use by websites that have a low traffic
Downtime can occur due to a cyber attack or a hardware failure leading to massive data loss.
Little flexibility to scale. You may have to change your hosting solution
Your site becomes dependent on one single physical server reducing the reliability of the available resources.
It's impossible to allocate resources in real-time or on demand.
It has a fixed pricing plan which means you'll have to pay for the resources assigned to you regardless of whether they are in use or not.
Cloud Hosting
It refers to a network of servers used by the low-cost cloud hosting company to host your website and other applications
It is recommended for websites that handle a vast amount of traffic. Users can balance server load and increase capacity if they notice a spike.
Your data gets stored on multiple servers spread out across various locations or continents.
It offers more scaling flexibility allowing you to add more capacity and even scale worldwide.
It provides a network of servers allowing for an unresponsive server to be replaced by another one.
Users can adjust resources depending on their prevailing demand.
It uses the pay-as-you-go model, which means you'll only pay for what you need.
Final Verdict
Summing up, cloud server hosting is the best solution for growing platforms. There might come a time when your shared plan can no longer meet the needs of your website. Then it's time that you start looking into cloud hosting.
From the eight brands we mentioned, it's clear that the top cloud hosting services have tons of SSD space, resources, and performance power to offer. So, all that remains is for you to choose one who understands and appreciates your hosting needs.
Remember, many factors separate these brands. Look for a brand that provides access to around-the-clock support and a broad range of scalable hosting services.
Better yet, choose one that will listen to your hosting needs allowing you to grow together.
Looking for more information on affordable cloud hosting? Check out this article.
---
FAQ