Multiple Firefox profiles can come in handy for a variety of purposes. Different family members might want their individual Firefox profile to foolproof their privacy.  It would keep  their Firefox experience personalized by giving them the liberty to save their own bookmarks, settings and plugins. Web developers might want a separate profile for experimenting applications, code and other projects. For instance, if you're a web developer and you want to test some fresh extensions , such as Pipelining, a separate profile will preserve the sanctity of your main profile. Moreover, if there are certain addons that you want solely for the purpose of experimentation, you can add them on a separate profile and they won't meddle with your general profile. So, the benefits of creating multiple profiles are vast and sundry. In this tutorial, we're going to learn how to create a Firefox profile in the simplest way possible.
How to Create a Firefox Profile
Creating a profile through the Firefox browser is extremely simple. Here's how to do it
1. In the URL address box, type about:profiles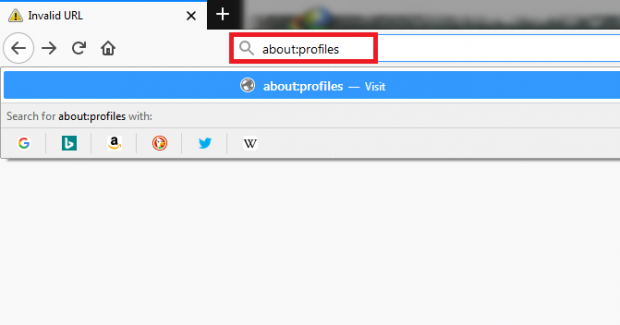 2. In the next window click the "Create a New Profile" button.

3. click Next after reading the introduction
4. Type in the name for your new profile.
5. Finally click Finish
In these easy steps, you'll have your very own Firefox profile.
How to determine which Firefox profile is active?
To determine which Firefox profile is active, follow these instructions.
1. In the URL address box of your Firefox browser, type about:profiles
2. A list of all your profiles will pop up on the main screen.
3. Active profile will have the following emboldened words in front of it, "This is the profile in use and it cannot be deleted".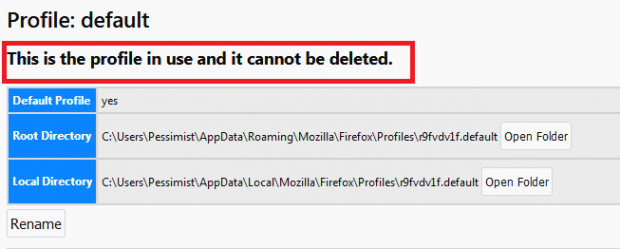 Changing Active Profiles
You cannot change a profile while Firefox is running. You have to first quit all running instances of Firefox to make a profile change. After closing Firefox, follow these instructions.
1. Press the Start button
2. In the search bar, type firefox –ProfileManager
3. Select the desired profile you want to activate.
How to delete a Firefox Profile
If at some point, you feel that a Firefox profile is no longer needed, you have the option to completely remove it. Here's how you can delete a profile.
In the URL address box at the top, type about:profiles
2. Select the profile you want to remove and click the Remove button.

3. A confirmation message will popup on your screen. It will have three options : Don't delete files, delete files and cancel.Clicking the Don't delete files will preserve Bookmarks, plugins and other data associated with the profile in question. Depending upon your preferences, click on either one of them to complete the deletion process.

This is one of the most comprehensive articles addressing the complicated process of creating a Firefox profile on the web. If you still have any questions, you can check out the FAQ. Still not satisfied? You can always ask me. I'll be more than happy to answer all of your queries.
Frequently Asked Questions
Can I rename my Firefox profile?
Yes, you certainly can. All you have to do is go to the profile manager, select the desired profile and rename it.
Will I have to Install a plugin for each Firefox profile separately?
Yes, you'll have to.
We highly value your feedback here at tech-recipes. We want to here what you think about our tutorials and how we can make the tech-learning experience more convenient for you. Please leave your comments in the section below and we'll tend to them the earliest. We take reader feedback seriously and never ignore it. You can also check out other tutorials if you want help on some other tech-related matter.