Every time you make a new toon in City of Heroes you're spammed with pop-up after pop-up that assume you have never played the game. Though these pop-ups are good for new players, seasoned veterans do not need them. They will not go away until you've received one of every pop-up, and there are hundreds, if not thousands of them.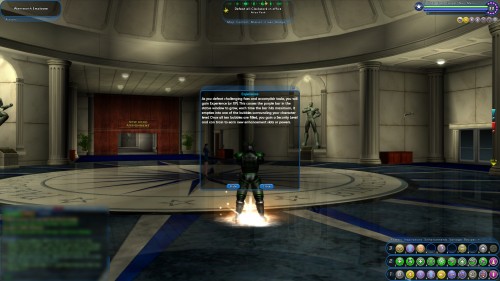 NOTE: There is no way to disable the pop-ups for your entire account. You will have to disable the pop-ups per toon.
Log in to a toon. Click Menu located above your health meter, and choose Options.


Make sure you are viewing the General Tab.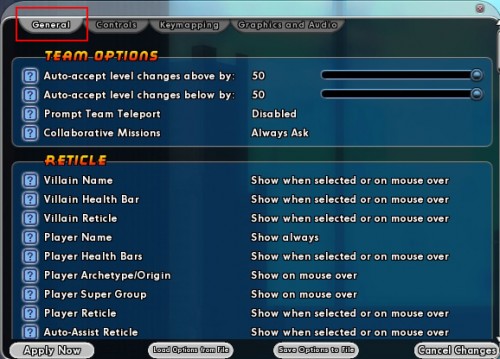 Scroll down to Prompts.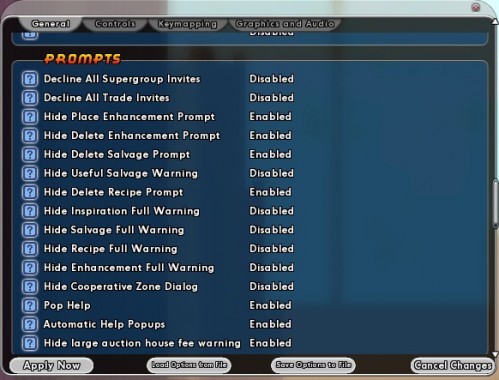 Click "Enabled" to the right of Pop Help. This will set it to "Disabled."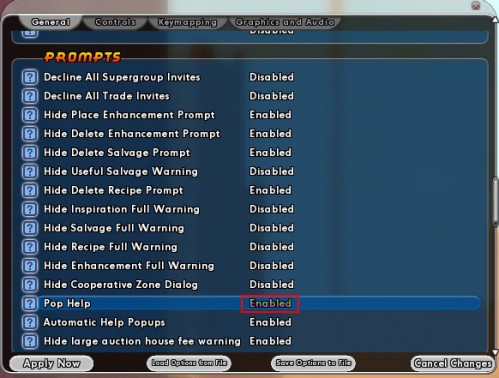 Do the same for "Automatic Help Pop-ups."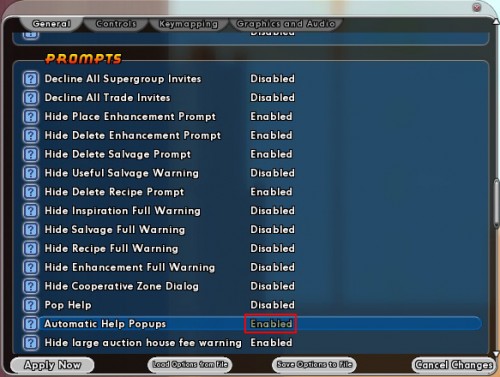 Click the Apply Now button.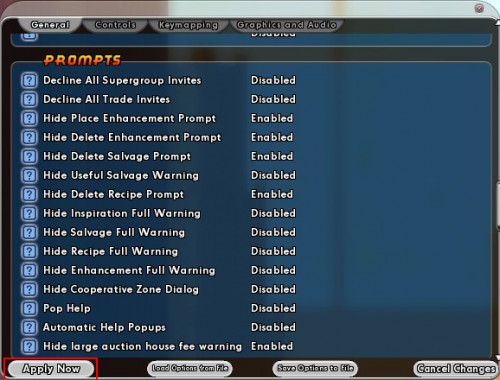 Click the small red X to close the Options window. (The X could be located on the top right or bottom right.)