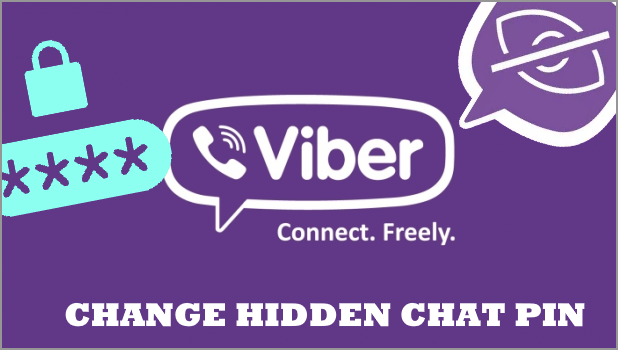 Hidden Viber chats can only be accessed using the special PIN code that the users used during the process of transforming a regular chat message to a hidden one. There is no way to normally view hidden messages without the 4-digit PIN code. Someone who knows your PIN code has access to the hidden messages for that particular code. If you think that your privacy is at risk of being exposed, then you need to change the hidden Viber chat PIN.
Changing your hidden Viber chat PIN is a must if you think someone knows one of your PINs. Depending on your privacy requirement, you may need to change the hidden Viber chat PIN to one or more of you hidden chats. This article will guide you how to easily change your PINs and to your hidden chats hidden.
How to Change the Hidden Viber Chat PIN
To change the PIN code for your hidden Viber messages, do these:
1. Open your phone's Viber app.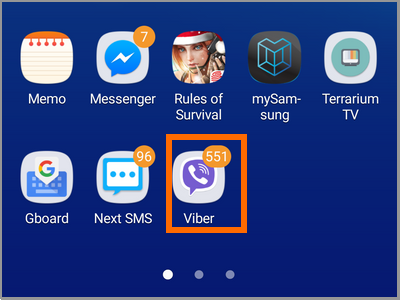 2. Go to the app's main user interface. If you are in a chat, press the back button until you get to the main interface.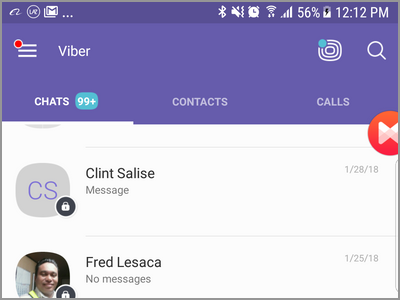 3. Tap on the More Options.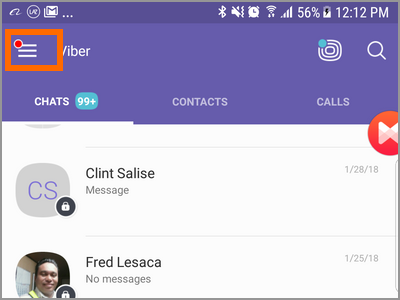 4. A list of options appears. Tap on Settings.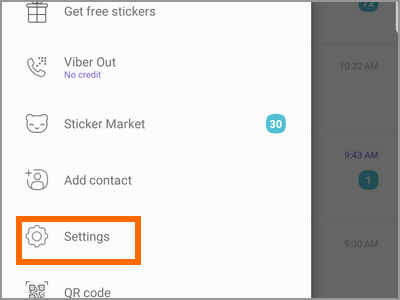 5. From Settings, open the Privacy option.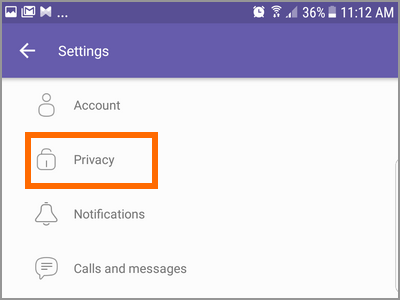 6. A list of Privacy options appears. Tap on the Hidden Chats option.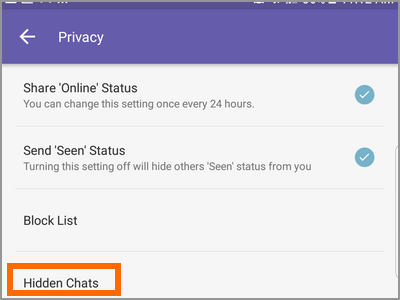 7. From the Hidden Chats option, tap on Change PIN.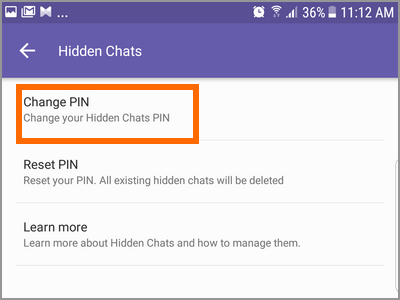 8. Enter your current 4-digit PIN.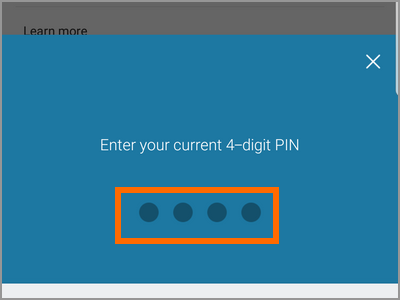 9. Enter a new 4-digit PIN.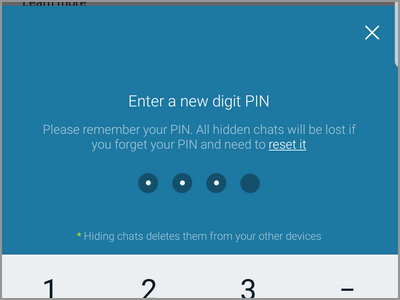 10. Confirm the new PIN by re-entering the same code.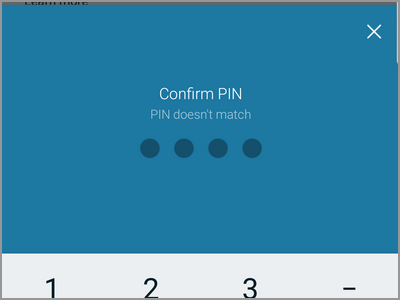 11. The PIN change process is completed. You now have a new PIN. You can now access the hidden chat using the new PIN code.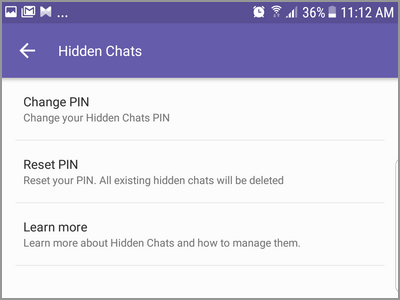 Now that your PIN code has changed, we suggest that you keep it as personal as possible. In any occasion, sharing of PIN codes is never advisable. People change. Relationships can go sour. Sharing a sensitive information can put you in a bad exposure unnecessarily. If you need to, only share your hidden Viber to people you completely trust.
Frequently Asked Questions
Q: How many times am I allowed to change my PIN code?
A: There is no limit to the number of change PIN codes.
Q: Can I use a PIN code shorter or longer than the 4-digit code?
A: PIN codes should be in 4 digits. You cannot proceed in changing your phone if the code is below 4 numbers and Viber automatically takes you to the next steps once you enter a 4-digit code.
Q: How can I change a forgotten Hidden Viber Message PIN code?
A: There is no way to change your Viber's hidden message PIN code without knowing the current PIN code used. The only option left is to reset the PIN code which will delete the whole secret messages which makes the action non-recoverable.
Changing your Viber PIN regularly is a good way to keep your privacy on top. The change will affect all hidden messages using the PIN code. Also, as much as possible we recommend users not to share their PIN codes or reuse old PIN codes.
You just learned how to change the hidden Viber chat PIN code. We hoped that this article has helped your general experience and knowledge when using Viber. If you have questions about any of the steps above, let us know in the comments section.
If you think that this article is helpful, then you might want to check on these related titles:
How to Start a Secret Chat on Viber
How to Stop Auto Download on Viber
How to Access Hidden Viber Chat
How to Change the Time Limit for Secret Chats on Viber
How to Hide Viber Chats
How to Mute Viber Chat Groups
How to Unhide Viber Chats for iPhone and Android