By using Word's full screen Write mode, you can remove all distractions from your view and focus on writing that important document.
1. Open Word 2011 to the new or existing document that you wish to work on.
2. Go to the Menu bar.
3. Select View and click Full Screen.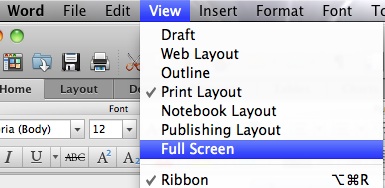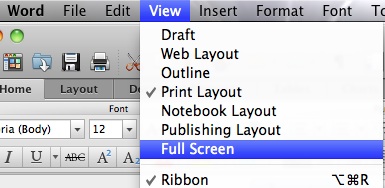 Your document will open in Full Screen Write mode. By moving your cursor to the top of the document, you can access the formatting tools.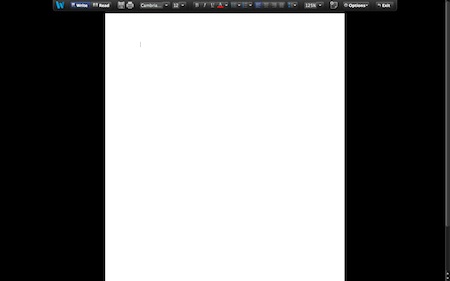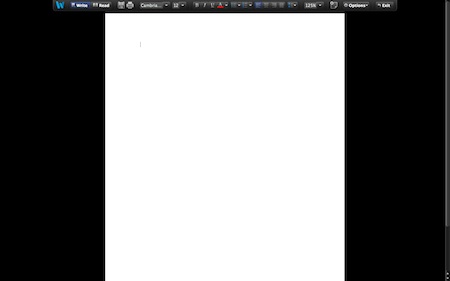 If you don't like the black background, you can change it by clicking the Options button, mousing over Backgrounds and selected the desired one.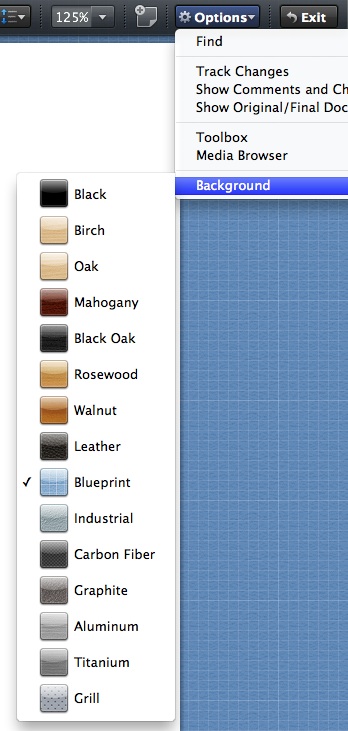 To exit Full Screen, move the cursor to the top of the window and click the Exit button or press Esc on your keyboard.