I never understood why OS X does not provide an easy way to place the day on the menu bar. This tech-recipe describes a work around that will display the date. Now updated for OS X Lion.

With my crazy schedule, I honestly never know what day it is. I need a data and time within eye sight at all times.
Here is how to get the date on the OS X menu bar.
OS X 10.5 / 10.6 —
Click the time in the menu bar and select Open Date & Time
(You can also find this dialog box through the System Preferences.)
With the Date & Time tab selected, click the Open International button.
Click the Formats tab and click the Customize button in the Dates section.
Select the date style you wish. Highlight the blue elements and press CMD-C to copy them. Click the OK button.
Click the Customize button in the Times section. Click Medium from the Show dropdown box. Paste the Date elements before the existing Times elements.
You may want to insert a text character or spaces between your date and time elements as I have done here.
Click OK and you should see your date by your time in your menu bar.
OS X 10.7 "Lion" —
In OS X Lion Apple has made this much easier. The dialog box now contains a simple checkbox to allow for the display of the date on the menu bar.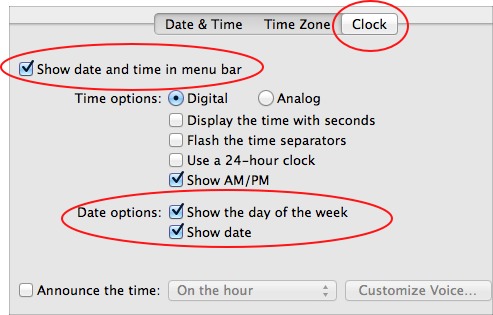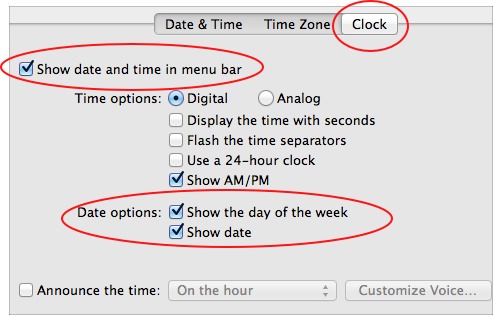 David Kirk is one of the original founders of tech-recipes and is currently serving as editor-in-chief. Not only has he been crafting tutorials for over ten years, but in his other life he also enjoys taking care of critically ill patients as an ICU physician.