iOS 5 gives iPad a split keyboard that allows you to type with your thumbs while holding the iPad in the Portrait and Landscape positions. This makes for much easier and faster typing. The split keyboard can be easily repositioned up or down to allow you to move it to a comfortable position.
1. When your keyboard appears on the screen for adding text, tap and hold the Keyboard button located in the bottom-right corner of the keyboard.

2. Select Split.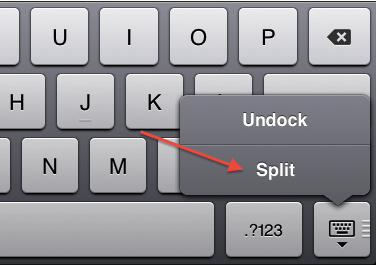 3. The keyboard will now be split with one half on the left and the other half on the right.

4. To move the keyboard up or down the screen to better position it, tap and hold the keyboard key (located on the keyboard on the right side of the screen) and drag the keyboard up or down to the desired position.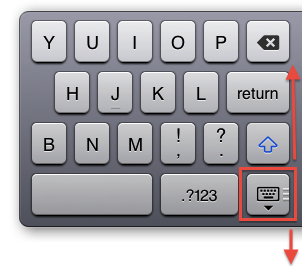 5. To return the keyboard to its original look, tap and hold the keyboard key and select Dock and Merge.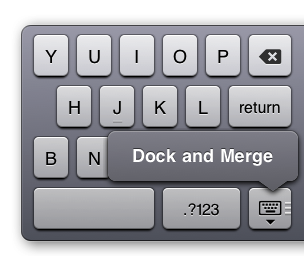 If you decide that you don't like the split keyboard, you can turn it off so the option no longer appears.
1. Open Settings.
2. In the left pane, select General. In the right pane, select Keyboard.
3. Locate Split Keyboard in the left pane. Slide the ON switch to the left so that it is in the OFF position.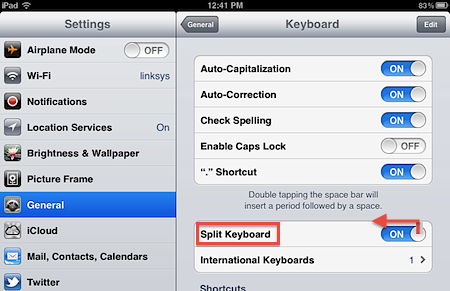 4. Close Settings.