As we bid farewell to 2016, what better way to start 2017 than by learning something new. Whether you want to perform better in school or you want to learn how to speak a foreign language, you can find an app to assist you. I have checked out the best apps that teach new subjects and have compiled them for you. I have come up with the top five learning apps that are available for both Android and iOS users. The best part is that all of these apps are free!
Top Five Free Learning Apps for Android and iOS
Learn something new by downloading and installing these five free apps on your Android or iOS devices.
1.Learn how to solve math problems using Photomath. If you are stuck on a homework problem in math and you cannot seem to find a solution, Photomath can help you. By simply pointing your phone's camera toward any math problem, the app will scan the problem and show the answer with detailed step-by-step instructions. Download Photomath on Google Play Store and the Apple App Store.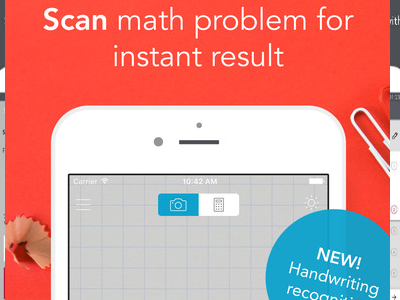 2.Learn how to code with SoloLearn. This app supports a variety of coding languages such as HTML, C++, Python, Java, SQL, JavaScript, PHP, CSS, C#, and Swift. The courses on learning how to code and program are free. If you want to work for top developers such as Appster and develop world class apps for Android and iOS, then SoloLearn is a good place to start. Download SoloLearn on Google Play Store and the Apple App Store.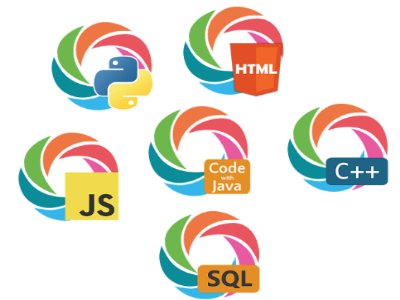 3.Learn various courses at Udemy. Udemy is one of the leading apps that offers massive online open courses (MOOC). Some courses even have certificates which students can use as proof of learning. The courses range from traditional classes, to programming, personal development, or specific software specialties. Download Udemy on Google Play Store and the Apple App Store.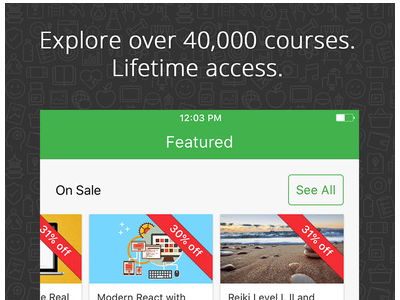 4.Learn traditional classroom subjects at Khan Academy. Khan Academy differs from Udemy in that it focuses more on traditional subjects taught in schools (K-12) such as English, science, math, economics, etc. With over 10,000 educational videos and practice questions, Khan Academy is the go-to app for students who want extra practice and instruction or for those who want to be challenged and move ahead. Download Khan Academy on Google Play Store and the Apple App Store.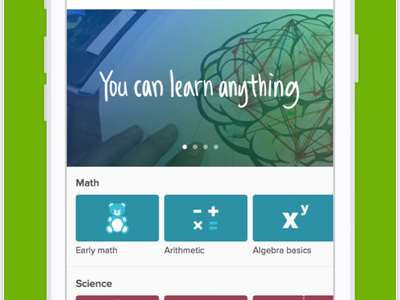 5.Master a new language while having fun at Duolingo. Duolingo teaches language through fun lessons and mini-games. The program progresses from lessons for beginners to lessons for the more advanced in language proficiency. Many have learned a second language using this app. Download Duolingo on Google Play Store and the Apple App Store.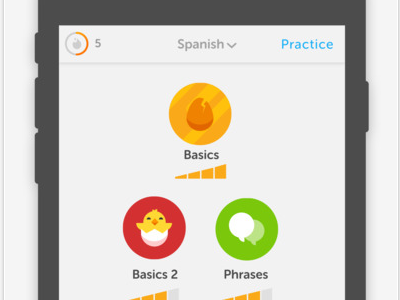 Using an app to learn a new subject can be free and easy. It does not matter if you are on Android or iPhone. These apps are available to both operating systems. If you have issues with any of the apps above or if you want to recommend a free learning app, let us know in the comments section.