The Facebook Stickers Store offers many sticker sets to help you express yourself in conversations with friends. With many sticker sets coming out regularly, you may download one and try it out to see if you like the set or not. This could make your sticker list clutter very fast. Luckily, you can delete and reorder the stickers easily.
Important note: Sticker sets are not synced across devices. The deleted sticker set on one device may still appear on another of your devices. The web, android, and iOS versions can have different sticker sets.
The web (desktop) version of Facebook does not allow deleting or reordering stickers yet.
The Android version of Facebook Messenger has the ability to delete stickers, but it cannot be used to reorder your stickers.
The screenshots for this tutorial are for iOS devices. The steps for Android are almost the same.
1. Launch the Facebook app on your iOS device or the Messenger app on your Android phone.
2. Go to the conversation list, and tap on any conversation. This action is needed to access the sticker section.
3. Tap on the Emoji icon to show the sticker lists, and then tap on the shopping cart icon. You will then be taken to the Sticker Store.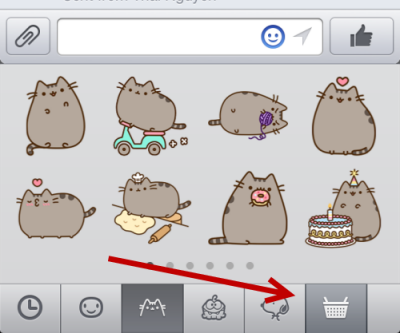 4. In the Sticker Store screen, tap on the Your Stickers tab to access the list of currently installed stickers in your account. To delete the unwanted sticker set, tap on the corresponding minus icon. To reorder the list, drag the corresponding reorder icon up and down the list. Please note that the reorder sticker feature is only available on iOS at the time of this writing.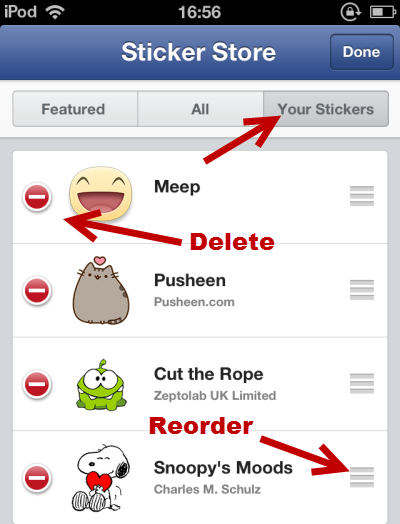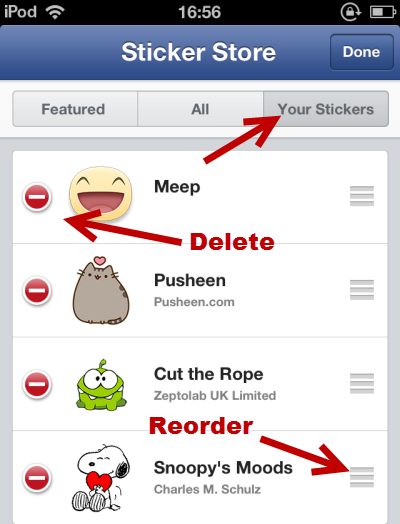 When you tap the minus icon, the Delete button will appear next to the sticker set. Tap the button to confirm the deletion.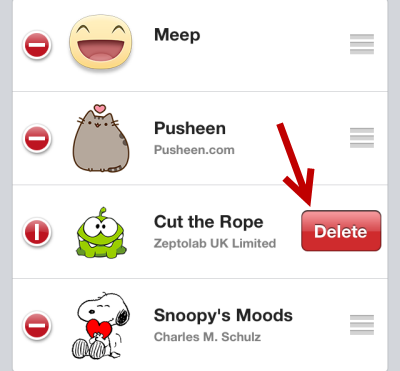 6. Deleted sticker sets can be downloaded again in the shop.