When you first set up the Apple Watch, the device will ask you to set up a passcode. Using a passcode on a watch may seem strange, but it helps to protect your private information (e.g., credit card numbers) and to block unauthorized access when you are not wearing it. However, if you are not using Apple Pay and do not have any sensitive information on the device, you may want disable the passcode. One benefit of disabling the code is that you do not have to enter the code repeatedly to use the device when it is not on your wrist.
Before you start the tutorial, make sure that your watch and your iPhone are connected since you will need to use both devices to change the code.
1. Launch the Apple Watch app from your iPhone's home screen.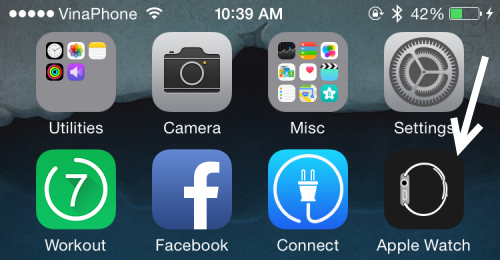 2. Scroll to the fourth section, and select the Passcode option.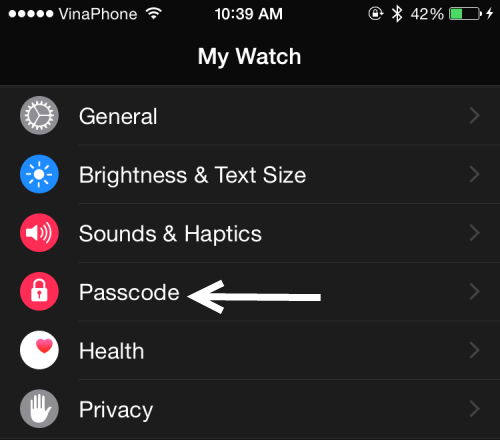 3. Depending on your needs, you will either need to select Turn Passcode Off or Change Passcode.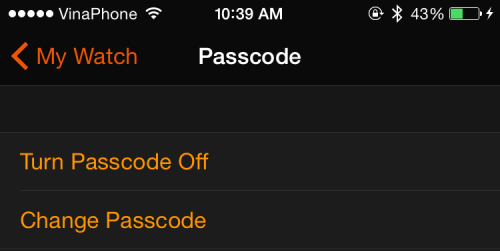 4. You will then be asked to enter the current passcode on your watch. If you select the Turn Passcode Off option, you will just have to provide your code once, and it will be disabled right after that. However, if you want to change your passcode, you will need to take extra steps to create a new code on the watch.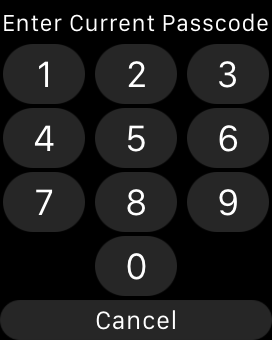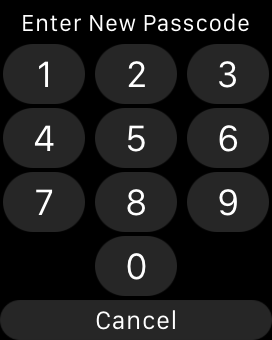 5. Confirm the changes by taking off the watch and trying to use it. If you disabled the passcode, it is expected that you can use the device without being asked for the code. If you changed the code, enter the new one to see if it works.