The 'Windows security' Archives
Posted October 11, 2013 by Vishwanath Dalvi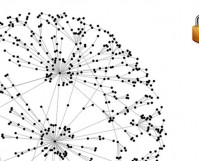 If your WiFi network is secured, you will need your password to permit other devices access to your network. However, most of us with a WiFi network connection tend to forget our passwords because the gadgets we use from day to day connect automatically. Fortunately, you can locate your password in a few simple steps. […]
Posted June 3, 2013 by Aaron St. Clair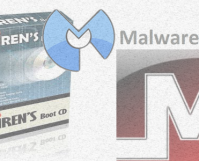 Even if every other method fails, a bootable CD image will allow you to clean almost any infected system.
Posted March 6, 2013 by Lê Hoàng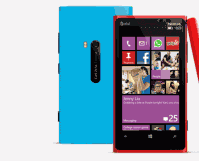 If you have children, it is common that you give the phone to them to play games. However, your kids may accidentally delete your apps, contacts, videos or documents. In addition, not all of the content on the phone may be safe for children. In this case, it is recommended that you set up the […]
Posted March 1, 2013 by Alex Bahdanovich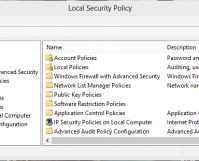 Requiring the changing passwords regularly is a good security measure. If you are an administrator of a system, you will want to have the users change their passwords after a certain amount of time. Using theses steps you can adjust the length of time before the user is required to pick a different password.
Posted February 14, 2013 by David Kirk
Microsoft is deep into the spyware market. If you have Windows XP, Vista, or Windows 7, you can download antispyware software from Microsoft for free. If you have Windows 8, the security software is already included.
Posted February 14, 2013 by Aaron St. Clair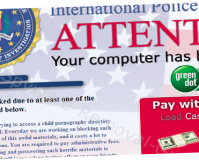 The FBI MoneyPak virus has been around for a while now and has had one of the highest infection rates to date. When it originally hit computers around the world, removal of the virus was very simple through safe mode. Although the latest version of FBI MoneyPak forces reboot when in safe mode, following these […]
Posted December 19, 2012 by Alex Bahdanovich
Do you have a lot of files that you need to keep hidden? Transfer your mass of data to a separate drive, and then completely hide that drive from prying eyes.
Posted May 31, 2012 by Reza Farahani
Microsoft has made an apparently "final" extension to the end of support date for Windows XP. In their latest update they have announced that April 2014 will be end of support for Windows XP meaning no more service patches for XP machines, something that leaves the doors open to hackers and intruders.
Corporations plan to migrate from XP to Windows 7 in order to avoid security risks with unsupported XP. Also upgrading to a modern 64 bits, well prized Windows 7 has been lucrative for many IT managers to reduce, among other things, their deployment and software management costs. All seems in right direction although one backdoor will still remain open even after migration to Windows 7. That will be the infamous, much appreciated XP-Mode that has been offered by Microsoft as a free download feature for Windows 7 professional and up.
By ending support for XP, the virtual machine that XP-Mode installs on your PC will also remain unsupported. Users may be able to add this feature to their workstations in order to be able to run their older XP only applications while their workstations have been upgraded to Windows 7.
This scenario sounds like a nightmare for system administrators with thousands of workstations to manage. I have searched the net to find a way to disable this feature for most users but leave it available for some. However I could not find any practical, well explained advice. In this article I share the results of my experiment with AppLocker which is a feature available in Windows 7 Ultimate.
Posted September 15, 2007 by Jimmy Selix
This recipe explains how to remove and delete all enrolled users and fingerprints in Wave's Embassy Security Suite. This is very handy if you, like me, had enrolled fingerprints/users but then did a clean install of an OS without deleting the enrolled fingerprints/users. Usually you will get an error saying that the fingerprint is already […]
Posted December 19, 2006 by Helgman
I always find myself without the "security tab" (in regards to who as access to specific files or folders) whenever I make a clean install of Windows XP Pro. Here we go …
Posted August 2, 2006 by Rob Rogers
USB drives are handy tools. However, in some instances, allowing other users to write onto these devices from your PC might not be a good idea. This is especially true when working with highly confidential data or intellectual property at work. Users of Windows XP with Service Pack 2 installed can disable writing to USB […]
Posted April 29, 2006 by MickeyMouse
The latest version of Daemon Tools contains evil. Here is how to install this nice program without the spyware.