The 'Windows Phone' Archives
Posted May 4, 2013 by Lê Hoàng
Most Windows Phone 8 devices have NFC. However, it is disabled by default. This tutorial will show you how to turn it on and use it to send media files.
Posted May 1, 2013 by Lê Hoàng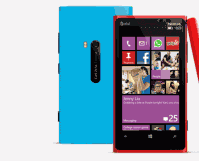 Links that come from other apps to Internet Explorer will be opened in the current tab. This feature can be very annoying because the new site will replace your current open tab. Fortunately, you can make IE open incoming links in a new tab.
Posted April 26, 2013 by Lê Hoàng
Whenever you insert an SD card into Windows Phone 8, it will ask if you want to store content on the phone or on the SD card. If you have chosen one of these settings and later want to switch to the other, this tutorial will help you.
Posted April 18, 2013 by Lê Hoàng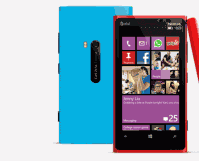 By default, the Windows Phone 8 system plays a sound for many actions like key press, camera shutter, or notifications. If you do not like those sounds and want to disable them, follow this tutorial.
Posted April 8, 2013 by Lê Hoàng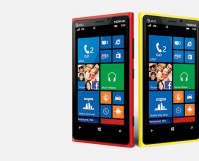 If you forget to carry your glasses, using your Windows Phone 8 with small text will be a problem. Luckily, you can use the magnifier to zoom the screen in and out to enlarge small text and make content clearer.
Posted April 5, 2013 by Lê Hoàng
By default, Internet Explorer will remember your browsing history, cookies, and saved passwords. Over time, too many entries will accumulate, which will make managing your history and saved passwords difficult. If you are sure your browsing history does not contain any important data, you can delete it and start from scratch again.
Posted April 3, 2013 by Lê Hoàng
For game and app development, developers are required to have an unlocked Windows Phone device. This process will walk you through all the necessary steps to get your phone unlocked so that you can test your app on a real device.
Posted March 27, 2013 by Lê Hoàng
In Windows Phone 8, it is easy to display notifications from applications on the lock screen. This allows you to get the latest updates without having to unlock the phone. Continue reading to find out how.
Posted March 25, 2013 by Lê Hoàng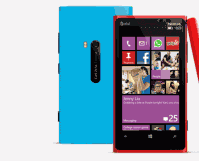 By default, email messages inside the email app of Windows Phone 8 will be grouped into conversations. Although this feature makes your inbox more organized, it also causes problems when you want to find a particular email according to the time you received it. If you do not like it, this tutorial will help you [...]
Posted March 24, 2013 by Lê Hoàng
By default, the email inbox in Windows Phone 8 downloads new email every hour. If you think this sync interval is not suitable for your needs, you can change it to download email messages more or less frequently.