The 'Windows Phone' Archives
Posted April 2, 2014 by Lê Hoàng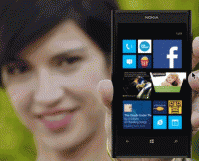 If you are receiving annoying spam messages or disturbing calls on your phone, you should consider adding all of those phone numbers to the blocked list.
Posted January 25, 2014 by Lê Hoàng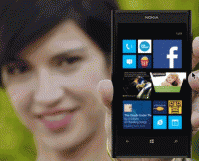 If you have just switched from an iPhone to a Windows Phone, chances are you will miss the ability to sync music from your iTunes library to the new device. Do not worry. There is an easy method for syncing the entire iTunes library to your Windows Phone in just a few clicks.
Posted December 16, 2013 by Lê Hoàng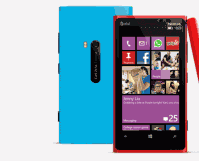 If you have just switched from Android or iOS to Windows Phone, it is important to transfer all the contacts from the old phone to the new one. Using the steps provided in this tutorial, you can copy over the contact data without any hassle using Bluetooth. Read on the find out how.
Posted November 6, 2013 by Lê Hoàng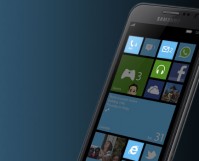 Although Windows Phone offers a wide range of tones, you will still want to express yourself through custom tones. This tutorial will show you how to set custom tones for every type of notification.
Posted October 20, 2013 by Lê Hoàng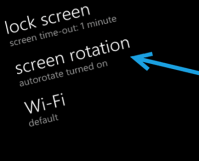 By default in Windows Phone, the screen orientation will be switched automatically depending on the way you hold your phone. While this feature is convenient, it can also cause much frustration when you want to use a particular orientation only, especially when you use your phone in bed. Luckily, it is possible to lock the […]
Posted October 20, 2013 by Lê Hoàng
If you are an adventurous user who always wants to test out the new features in leaked Windows Phone firmware updates, you are in luck. With the Preview for Developers program, you can now receive pre-release firmware updates straight from Microsoft.
Posted October 10, 2013 by Lê Hoàng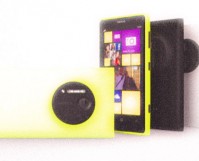 Even though modern phone displays have great visibility when used outdoors, they require a high level of brightness which drains the battery very fast, especially on AMOLED screens. Switching the phone's screen to the inverted or high contrast mode is another good solution for using it in sunlight without worrying about draining the battery. Continue […]
Posted October 5, 2013 by Lê Hoàng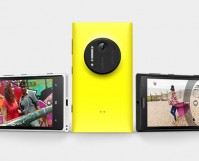 If you do not like how colors are presented on your Lumia's display, you can use the Lumia color profile to tweak it to suit your taste.
Posted September 25, 2013 by Lê Hoàng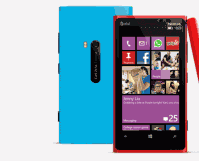 The Calendar app in Windows Phone 8, by default, will assign a different color to each type of event or synced account. This may cause confusion when you try to identify which events come from which accounts. To better control and manage them, you can manually set the color for the events or accounts that […]
Posted September 16, 2013 by Lê Hoàng
If you are using a limited data plan, you always have to worry about the amount of data usage. Luckily, Data Sense from Nokia provides the perfect solution to let you keep track of your internet usage, see which apps consumes the most data, and set the data cap.